Imam Ali Khamenei
Iran
Leaders of Ummah
Middle East
Leader Warns of Plot to Consign Revolution Symbols to Oblivion
Leader of the Islamic Revolution Ayatollah Seyed Ali Khamenei warned about a hostile and sinister plot to consign the symbols of the Islamic Revolution to oblivion.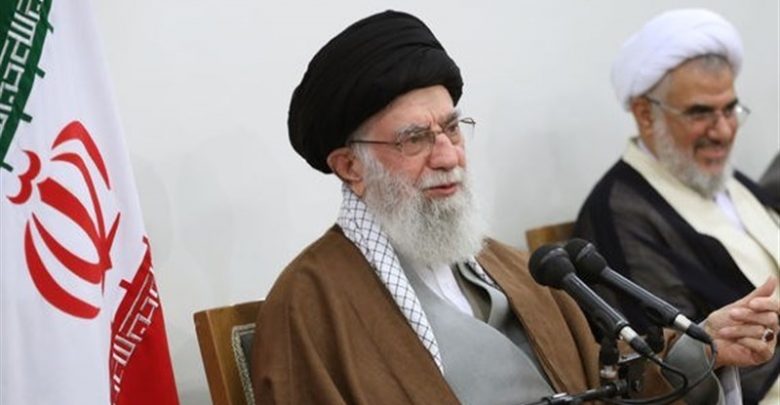 In a Thursday meeting with members of a committee tasked with holding a congress to commemorate martyrs of the southern province of Hormozgan, Imam Ayatollah Khamenei said virtues like courage and defending the righteousness have been institutionalized in the province.
"Commemorating martyrs is a necessary job and a duty of all of us, because a villainous policy and move is underway with the purpose of consigning the symbols of the Revolution, particularly jihad and martyrdom, to oblivion, and such a policy must be countered," Ayatollah Khamenei stressed.
Martyrs, regardless of their age or education, are symbols of devotion and preparedness to sacrifice their lives for defending the truth, the Leader added, calling for efforts to familiarize the youth with such precious symbols and role models.
In December 2018, Ayatollah Khamenei cautioned about the enemy's plots to damage spiritual values in Iran, saying, "The enemies' onslaught at the spiritual level is much more dangerous and troubling than the ones at the level of ordinary issues, hard attacks and the like."
The Leader underscored, though, that the hostile attempts to damage the spiritual values will end in failure in the same way that the "hard war and hard pressures" against Iran resulted in failure.
In January 2018, Ayatollah Khamenei warned that the enemies have mobilized all efforts to harm the Islamic Republic, saying the fact is that the enemy has been always seeking to find an opportunity to infiltrate into Iran and harm the Iranian nation.
The Leader described the Iranian nation's courage, devotion and faith as the main factors in warding off the hostile moves.