Lebanon
Lebanese Army Liberates Four Soldiers captured by Terrorist Ambush in Arsal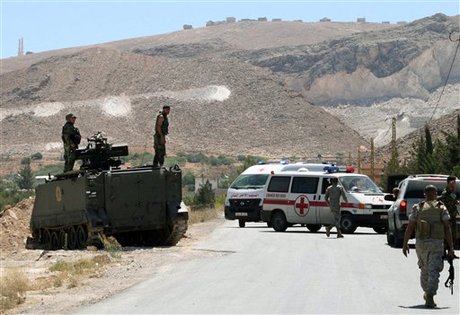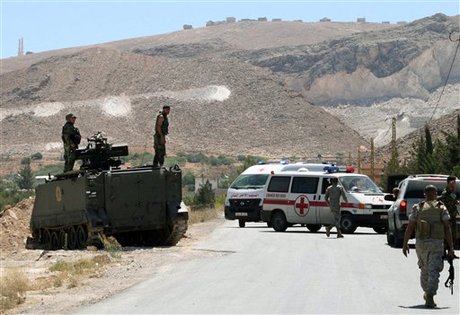 Lebanese Army managed Thursday, after fierce clashes with ISIL and Nusra members in Wadi Al Rahyan and Wadi Al Hawa in North Bekaa, to liberate four of its soldiers that have fallen earlier at the hands of the terrorist groups in a cruel ambush.
Army in Arsal
Yet, a fifth soldier for the army is unfortunately still missing.
A statement by the Lebanese Army Command on Thursday explained that a military vehicle carrying five soldiers in Wadi Rahwe in Arsal was subjected at 11:00 am to a terrorist ambush that captured four of the soldiers.
Accordingly, the army launched a strong attack against the terrorists, rescuing four, destroying a terrorist vehicle equipped with an antiaircraft cannon (23 mm), and killing and wounding a number of terrorists aboard the vehicle.
The fight led to the injury of one army member and the disappearance of another.
Clashes broke out on Thursday between the army and terrorist gunmen in the northeastern border region of Arsal.
It said that an army post came under attack by gunmen from the so-called Islamic State of Iraq and the Levant and al-Qaida-affiliated al-Nusra Front in the al-Rahwa region.
Militants attacked the Lebanese Army checkpoint in Wadi Hmeid in Arsal on Wednesday after midnight, but the Army repelled them, killing and wounding several militants, NNA field reporter said.
No Army casualties were reported.
Earlier, the army repelled an attack by terrorists on its base in the Wadi Hmeid area of Arsal, leaving casualties among their ranks, the state-run National News Agency reported.
NNA said the militants advanced on the base on Wednesday night and sought to isolate it by advancing towards Arsal, which lies about 90 kilometers from Beirut. But the troops engaged in heavy gunbattles with the fighters, leaving several of them wounded, the agency said.