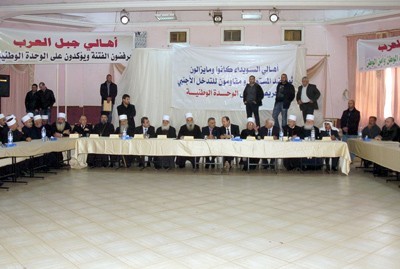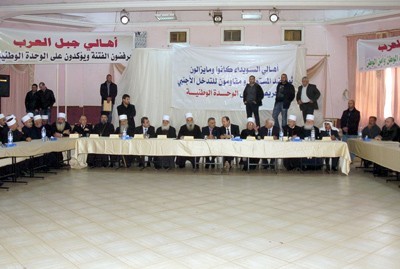 The Lebanese clergymen delegation of the Unitarian Druze community of the Unitarian Druze community voiced support to Syria in face of the conspiracy aimed at undermining its steadfastness, stability and independent national decision.
During a visit to Sweida province, the delegation pointed out to the unity of the two brotherly peoples of Syria and Lebanon, stressing that Syria will remain steadfast.
Prince Talal Arslan said that the enemies of the nation are seeking to undermine Syria through media misleading because Syria has always been steadfast in the face of pressure.
For his part, Sheikh Akl of the Unitarian Druze community, Nasreddine al-Gharib, said that the neocolonialists will be defeated everywhere on the Arab lands as happened in Lebanon.
Shibli Jannoud, Secretary of al-Baath Arab Socialist Party branch in Sweida, voiced appreciation for the delegation for their visit, hailing their national stance in support of the Syrian people.
Sheikh Akl of the Unitarian Druze community in Syria Hussein Jarboua' stressed Syria's rejection of foreign interference, adding that it will remain strong and committed to its national and pan-Arab principles.