Lebanon
Middle East
Lebanese forces thwart three planned terrorist attacks: Interior minister
Lebanon's Interior Minister Bassam Mawlawi says the country's Internal Security Forces (ISF) have thwarted three terrorist attacks plotted by the Daesh terrorist group.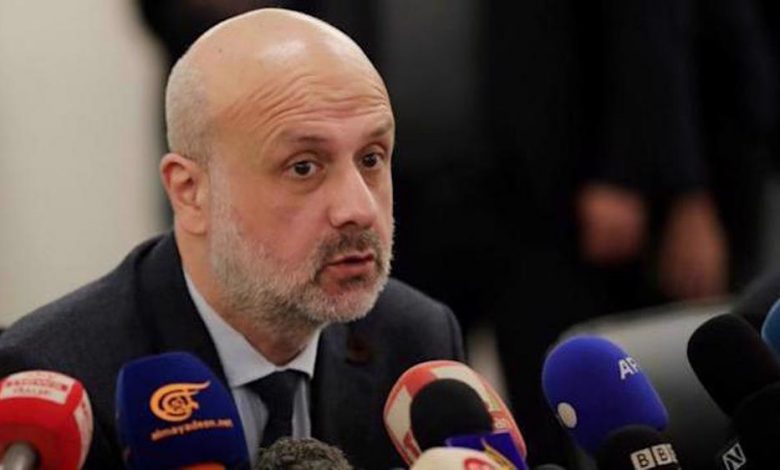 "A Takfiri terrorist group recruiting young men of Palestinian nationality in Lebanon to carry out major bombing attacks using explosive belts" and other explosives has been arrested, Mawlawi said at a news conference on Wednesday.
Mawlawi said the Daesh-linked group was planning to hit "three targets in Beirut's southern suburbs at the same time," adding that the foiled attacks would have caused many casualties.
According to the ISF, the terrorist network was planning to target Shia religious compounds in al-Laylaki neighborhood, the Imam al-Kazem compound in Haret Hreik and the al-Nasser religious center in Beirut's Ouzai suburb on February 16.
The instructions for the plot came from a Daesh operative based in the Palestinian refugee camp of Ain al-Hilweh, who was in touch with fellow Takfiris in Syria.
The plans for the attacks involved rocket-propelled grenades and gun fire as well as suicide vests rigged with explosives that would have killed many people, the interior minister said.
Beirut's southern suburbs are a stronghold of Hezbollah resistance movement, which is assisting Syrian army forces in their fight against the foreign-backed terrorist groups that have been wreaking havoc in the country since 2011.
In November 2015, more than 40 people were killed and dozens of others wounded after two bombings, claimed by Daesh terrorists, targeted a security post in Bourj el-Barajneh area in the southern suburb of Beirut.
Hezbollah says its military mission in Syria is aimed at preventing the spillover of the Syria crisis into Lebanon.