North America
Lebanese speaker warns US against interference in presidential election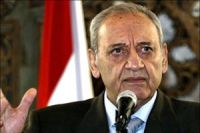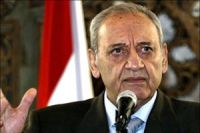 The Lebanese Parliament Speaker, Nabih Berri, has warned the US against interference in his country's presidential election.
According to IRIB World Service, citing IRNA, in a meeting with Lebanese political figures, in Beirut on Tuesday, the Lebanese parliament speaker told the US that it has no right to interfere in the presidential elections in Lebanon.
The second meeting of the Lebanese parliament for the election of the new president is held today, and is presided over by the Lebanese Parliamentary Speaker, Nabih Berri.
The first Lebanese parliamentary meeting which was held on Wednesday, April 23, was inconclusive.
There are 128 lawmakers in the Lebanese Parliament.