Lebanon
Lebanese Sunni cleric: "Islamic denominations are gifts of Islam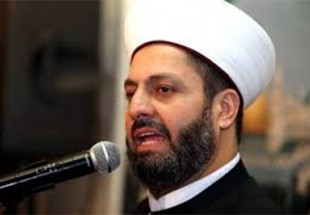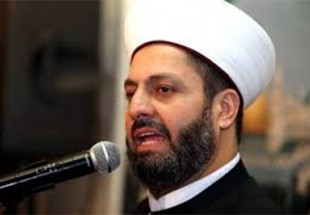 Lebanese cleric hailed different Islamic schools of thought stressing that their righteousness should be proved to the world.
Sheikh Bilal Sha'ban, Secretary General of Lebanon's al Tawhid al Islami Movement, attended a meeting with Shia and Sunni scholars in the Iranian Southeastern city of Iranshahr, censured some Muslim rulers for disunity among different Islamic communities and stressed that righteousness of Islamic denominations has to be proved to the world, reported Taqrib News Agency (TNA).
He said," Followers of different denominations have to show that all Islamic schools of thought have reasons for their righteousness and it is due to the rulers in some Islamic states that Muslims are dispersed."
Sunni figure demanded Muslims to return to holy Qur'an and avoid any issue which might lead to disunity.
He criticized some Arab states for their ties with the enemies and added," Some Arab states have joined their interests with those of the Zionist regime of Israel carrying out their policies in Muslim countries while their ruling in a Muslim state is not based on Sharia (Islamic rule) and true Islam."
Secretary General of Al Tawhid al Islami Movement noted that solidarity of Shia and Sunni will foil the plots of the enemies.
He called Islam as the religion of fraternity and affection while some Arab countries have distanced from Islamic guidelines and follow the policies of the western and Zionist regimes in the region.