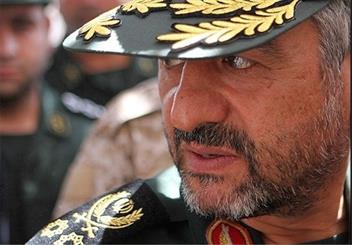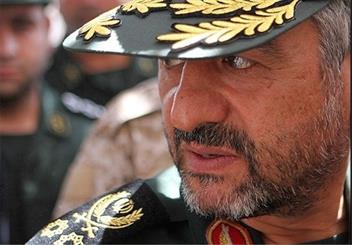 The commander of the IRGC said the liberation of Quds is near and the Zionist regime is approaching its end.
The IRGC Commander Maj. Gen. Mohammad Ali Jafari, talking to reporters on the sidelines of the commemorating ceremony of Hizbollah martyrs of the Zionist regime's latest attack on Quneitra in the Syrian side of Golan Heights, asserted that "Holy Quds will be liberated in near future as Imam Khomeini had promised and the Zionist regime is struggling in vain."
"Iran enemies has experienced our resistance during eight-year Iraq war. The Lebanese and Palestinian Resistance are rooted in the same ideology and revolutinoary faith," he added.
The ceremony to commemorate martyr Allahdadi and other Hezbollah members was held in northern Tehran in the presence of a number of senior Iranian officials including the First Vice-President Es'haq Jahangiri, Commander of the IRGC Quds Force Qasem Soleimani and Iran's former ambassador to Lebanon Ghazanfar Roknabadi.