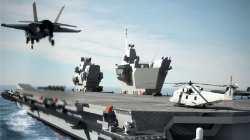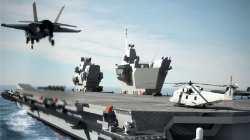 A British political analyst says Libya has turned into a "testing ground for the new American and British weaponry" including the Typhoon and Tornado jets.
Peter Eyre, a retired army soldier, also told IRNA that the UN Security Council resolution on Libya, which was sponsored mainly by Britain, "has given the British military a free hand" in murdering the Libyan people.
"I am appalled that any country could allow such action to take place…. Libya is now a testing ground for the new European Typhoon aircraft," he said, referring to the deployment of British Tornado and Typhoon jets over the Libyan airspace.
British jets and a submarine have fired missiles at Libya. Royal Air Force Tornados flew 3,000 miles from RAF Marham, in Norfolk , and back to carry out their bombing mission.
Also, a British Trafalgar Class submarine and US submarines fired a total of more than 110 Tomahawk missiles at Libyan targets.
The UN Resolution 1973, passed last Thursday, authorises action to "protect" Libyan civilians from Muammar Gaddafi.
The resolution decides to "establish a ban on all flights in the airspace of the Libyan Arab Jamahiriya in order to help protect civilians", exempting humanitarian flights, and authorises member states and Arab League nations "acting nationally or through regional organisations or arrangements, to take all necessary measures to enforce compliance with the ban on flights".
Eyre said the resolution gave power to invading forces to turn Libya to a testing ground for depleted uranium weaponry and also fourth generation dirty weapons manufactured in the US and EU".
Eyre said Western countries will use whatever means possible to secure their "own long-term politico-economic goals" in Libya.
He explained that there was a "distinct PR exercise by the US, UK and French and the media to butter up the true situation" in Libya before the passage of the resolution.
"The wording of this UN resolution is totally open to interpretation and the additional wording of allowing "all necessary measures required to protect civilians" can truly give the military a free hand" he said, adding that this certainly has not painted a picture of creating a no-fly zone but rather "allowed the US, UK and France to attack any target in any area".
Eyre said he was shocked to hear one senior politician comment that he hoped our forces would be allowed to attack any target, especially at hitting armoured vehicles and tank.
"This comment alone spreads fear and concern from deep within for the poor people of Libya".