Africa
'Libya warns to attack, destroy vessels exporting oil without contracts'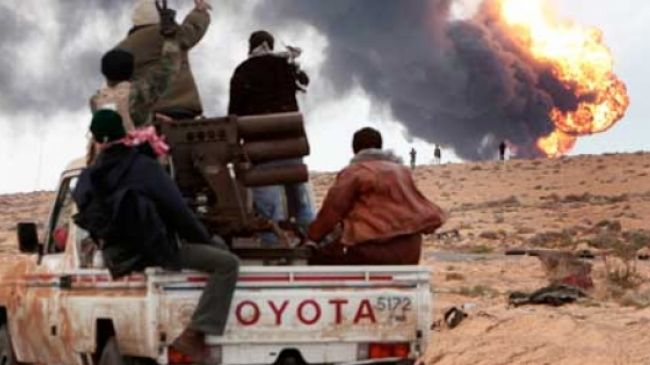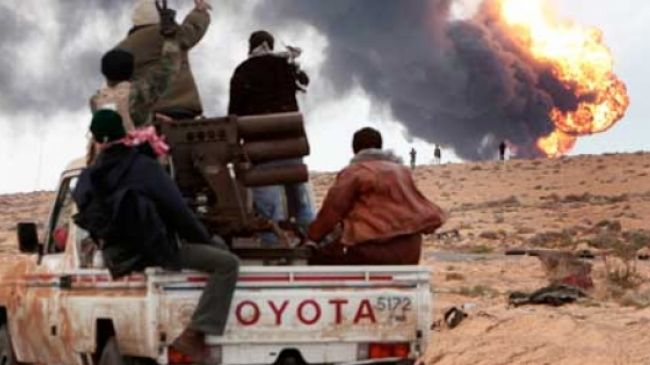 Libya has warned to attack and destroy any vessels, which export oil from the North African country without National Oil Corporation (NOC) contracts, report says.
Libyan warning came on Monday, a week after the forces shot at a Liberian oil tanker close to the country's largest crude oil export terminal on August 22, Reuters reported.
Abdul Razak al-Shbahi, the spokesman of the defense ministry, said that the country's fledgling military has increased coastal guard patrols and three air bases are on full alert with orders given to military aircraft to "bomb" any tankers that approached Libyan waters in order to avoid illegal export of oil.
"Three air bases have been put on heightened alert to strike and destroy by any means any oil tanker that did not have any contractual deals with the country's national oil company," Shbahi explained, referring to the Liberian-flagged vessel which fled Libyan waters with stolen crude oil.
"The defense ministry will not hesitate to response in any way possible against anyone who tries to steal the country's wealth," the official added.
Earlier in August, the North African country had warned of using military forces if faced with any intrusion into its territory and oil theft.
Several oil terminals in Libya including Es Sider and Ras Lanuf have remained closed since late July following weeks-long protests by security guards and oil workers over payment and political demands.
The protests were held mainly in eastern Libya, calling for autonomy since 2011 revolution, which led to the fall of former dictator Muammar Gaddafi.
The country's national oil company has declared "force majeure", seeking to avoid liability on oil export contracts.
According to Oil and Gas Minister Abdulbari al-Arusi, the ongoing problems and the stoppage of ports have plunged the country's exportation and production to their lowest level, saying, "Libya has lost about $1.6 billion because of this closure."