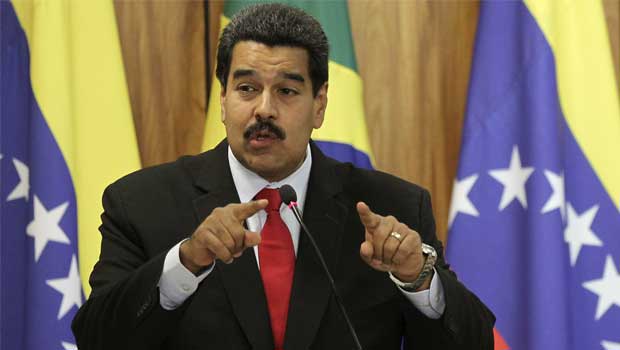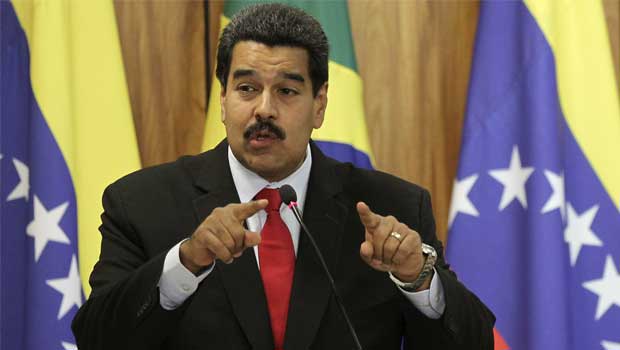 Venezuelan leader Nicolas Maduro said late Saturday that Washington was making a "grave mistake" in not acknowledging his victory in the controversial April 14 presidential election.
Maduro, 50, heir to the late leftist president Hugo Chavez, defeated opposition candidate Henrique Capriles, 40, who refused to concede defeat, claiming that the vote was riddled with irregularities.
In a May 3 interview with American Spanish-language network Univision, US President Barack Obama refused to say whether Washington recognized Maduro as the winner of the April vote.
"I believe (the United States) is committing a grave mistake, one more in its policy towards Latin America," Maduro said in an interview with the Caracas-based Telesur network.
"It is making a tremendous mistake because Venezuela plays a leadership role in Latin America and the world," he said, highlighting the visit to Caracas on Sunday of Chinese vice president Li Yuanchao, and his own upcoming visit to Russia.
Maduro believes that Obama was "convinced" by his advisors to refuse to recognize the election results.
"They promised him that I would be ousted in 24 or 48 hours, or that there would be a violent crisis in the country," he went on to say.
The day after Obama's interview on Univision, Maduro blasted Obama in a speech as the "grand chief of devils," and said the US president had given "his blessing for the fascist right wing to attack Venezuela's democracy."
Washington and Caracas have had testy relations since Chavez — Venezuela's president for 14 years until his death in March — was in power, and have not exchanged ambassadors since 2010.
Venezuela sits atop the world's largest proven oil reserves, and Chavez had harnessed its wealth to support popular social programs and grant aid to fellow leftist leaders across the region.
Maduro, a former bus driver and union organizer, was a member of Chavez's inner circle who served as his vice president and foreign minister.