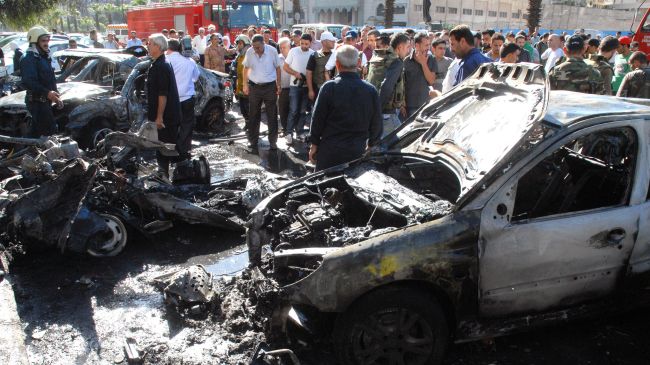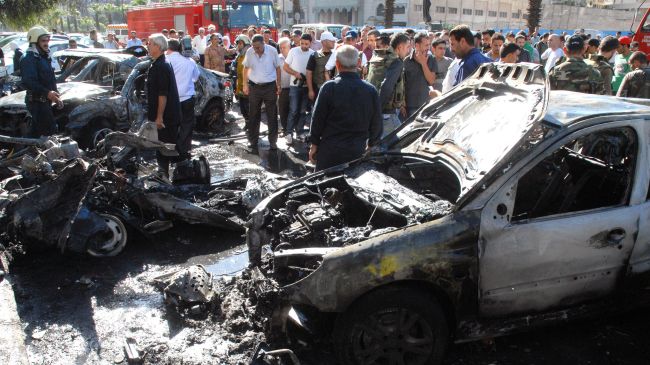 A senior official at Syria's Electricity Ministry has been killed by a magnetic bomb attached to his car by the foreign-backed militants in the Arab country, official SANA news agency reports.
The car bombing was carried out on Wednesday in al-Baramkeh neighborhood in the capital, Damascus, and killed Mohammad Abdul-Wahab Hassan, the director of Qualification and Training Department of the ministry.
Hassan was transferred to the hospital where he succumbed to his severe injuries.
Meanwhile on Tuesday, the militants carried out another car bomb attack in Damascus, but there have been no reports of civilian casualties.
On Monday, a bomb explosion hit the town of al-Mleiha, near Damascus, injuring many people. The blast reportedly targeted a military checkpoint.
Syria has been gripped by a deadly unrest since March 2011, and many people, including large numbers of Syrian army and security forces have been killed in the violence.
Damascus says the chaos is being orchestrated from outside the country, and there are reports that a very large number of the militants are foreign nationals.
The Syrian government says the West and its regional allies, including Qatar, Saudi Arabia, and Turkey, are supporting the militants.