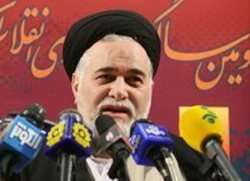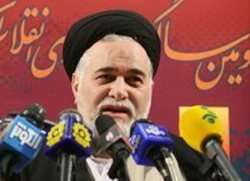 A deputy at the Forum for Proximity of Islamic Schools of Thought underscored Mahdavism as the commonality of all Islamic denominations.
Hujjat-ol-Islam Seyyed Hamed Alam-ol-Hoda in the Sunni-Shia unity conference held in Jiroft praised Islamic Unity Week as the symbol of fraternity between Islamic denominations, reported Taqrib News Agency (TNA).
He lauded Qur'an as the book of inspirations, a divine book and the eternal miracle of the Prophet Mohammad (PBUH) and said the best era to do researches on Arabic Language is the era of the Prophet Mohammad (PBUH).
"In a time when composing a poem broke war between two tribes or ended one, verses of Qur'an were revealed to Prophet Mohammad (PBUH) forcing all poets to kneel down for the greatness of Qur'an." said religious figure.
He said, "In this situation, Qur'an describes the Prophet (PBUH) as a blessing for the world and that the words of God has no place but the heart of Prophet Mohammad (PBUH)."
Hujjat-ol-Islam Alamol Hoda said, "God Almighty has not created two people similar to each other and it is a capability for us to bring these separate thoughts to each other" and added that such ceremonies are opportunities to realize unity and increasing fraternity in different aspects."