Middle East
Syria
Main Reason of Any War US aircraft carrier arrives off Syria coast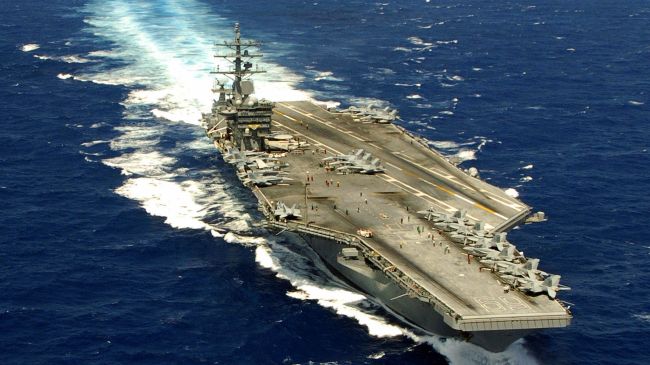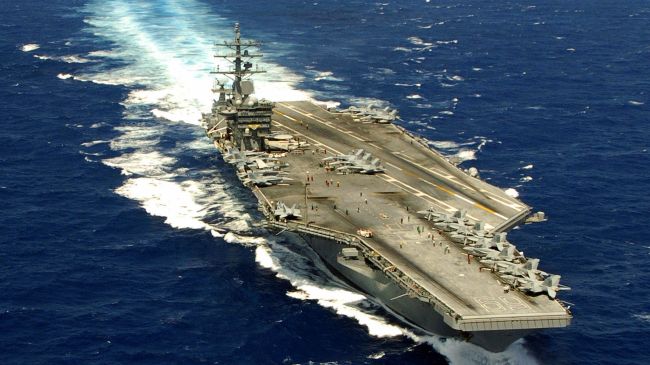 The huge naval warship, which holds eight squadrons of fighter bombers and 8,000 marine servicemen, came near the Syrian coast on Wednesday amid a major publicity campaign by US government officials that American military forces are prepared to intervene against the key Middle Eastern country if it resorts to the use of chemical arms, DEBKAfile, an Israeli-based news source, reported.
Meanwhile, neighboring Turkey appears to be intensifying its military movements along the Syrian border in addition to its open support for the anti-Damascus militants.
The report further stated that USS Eisenhower aircraft carrier is now stationed off the coast of Syria, joining the USS Iwo Jima Amphibious Ready Group that carries another 2,500 marine troops onboard.
The report also cites "an unnamed US official," quoted in another secondary source, The Australian, as claiming, "We have special operations forces at the right posture; they don't have to be sent."
The US Senate enacted an amendment to its 2013 National Defense Authorization Act on Wednesday, requiring the Obama administration to submit to Congress any potential military plans for any sort of intervention.
The development comes following a decision by NATO on Tuesday to deploy its Patriot anti-Missile Systems along Turkey's border with Syria. Turkey claims the Patriot systems will protect its border areas.