Iraq
Major offensive underway against ISIL in north Iraq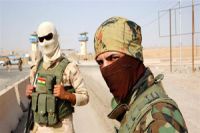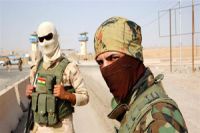 Kurdish Peshmerga fighters, backed by government forces, have launched a large-scale operation against the ISIL Takfiri terrorists in Iraq's northern province of Nineveh.
According to the Kurdish Regional Security Council, Peshmerga fighters initiated the major offensive against ISIL in southeast and southwest of Mosul dam early Wednesday. The operation is mainly aimed at stopping ISIL terrorists from transferring forces and weaponry from their stronghold in Syria into the Iraqi territory.
Iraqi News reported that the offensive led to the liberation of four villages north of Mosul in the early hours. Video footage released by Kurdish officials showed heavy artillery as well as air raids being carried out in the operation. Hundreds of Kurdish fighters have been deployed in the operation that may also weaken ISIL's position in Tal Afar.
However, Kurdish commanders declared that they will not advance into the city as the diverse population in Tal Afar may see the move as an invasion by Kurds.