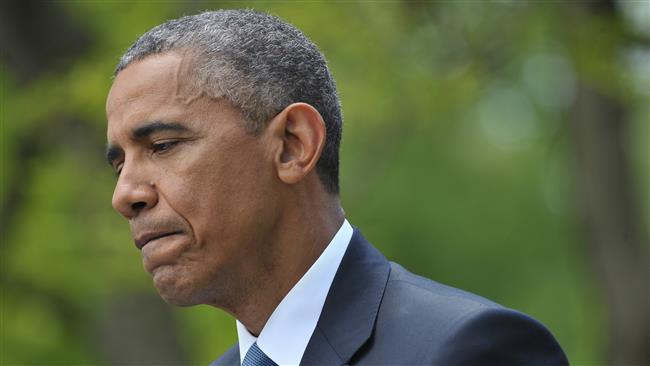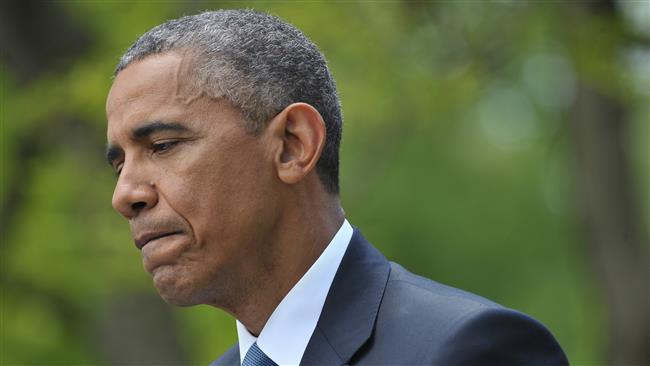 A majority of people in the United States disapprove of the job President Barack Obama is doing as the nation's leader and remain dissatisfied with the direction of the country, an opinion poll shows.
Fifty-three percent of American voters disapprove of Obama's overall job performance, while 42 percent approve, according to the Fox News poll released last week.
The survey found that 52 percent of Americans disapprove of the job Obama is doing regarding the economy while 45 percent approve.
The story is worse when voters are asked specifically about the economy. Only 21 percent of voters rate the country's economy positively. Nearly 8 of 10 continue to rate it negatively.
The poll also shows that 53 percent of voters disapprove of the president's strategy to counter terrorism, compared to 40 percent who approve.
Fifty-five percent of voters disapprove on healthcare, whereas 43 percent approve.
Regarding nuclear talks with Iran, 32 percent of voters approve of the job the president is doing, while 57 percent disapprove.
Meanwhile, only 19 percent of voters approve of the job Congress is doing, whereas 75 percent disapprove, according to the poll. Furthermore, 56 percent of voters remain dissatisfied with the direction of the country.
A Gallup poll released earlier this month found that Americans' satisfaction with the way things are going in the United States remains near historically low levels.
Results from the poll showed that just 28 percent of people in the US are satisfied with the country's direction, close to the extremely low level that existed in 2008 during the Great Recession.