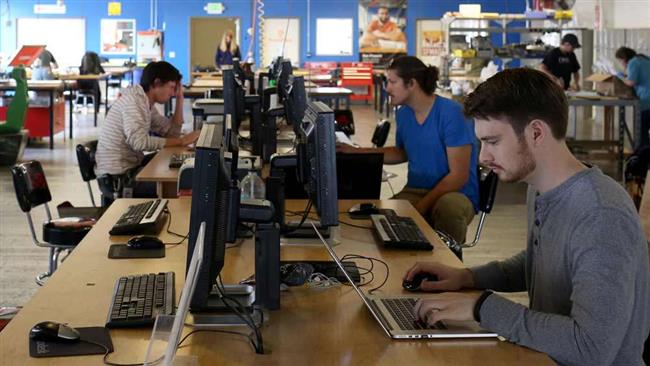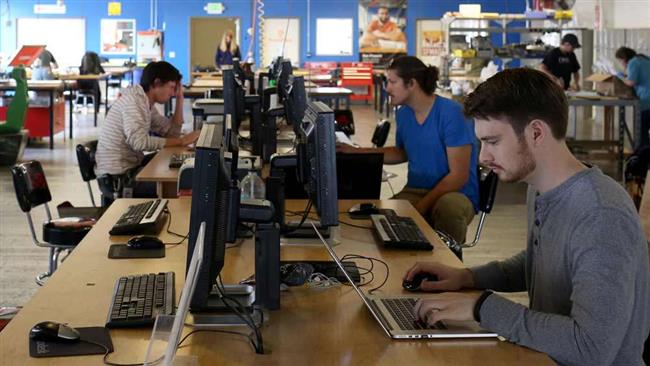 A majority of American workers were not involved in, enthusiastic about or committed to their work in 2014, according to a new poll.
Most US employees, or 51 percent, were "not engaged" and 17.5 percent were "actively disengaged" from their jobs last year, a Gallup poll released Wednesday indicated.
Only 31.5 percent of US workers, less than one-third, were engaged in their jobs, the survey found.
Employees in production or manufacturing jobs had the lowest levels of work engagement, with an average of 23 percent.
Workers in the transportation and service sectors also had engagement levels well below the national average, at 25.5 and 28.2 percent respectively.
US millennials — those in their 20s and 30s – are the least engaged group in their jobs, Gallup's employee engagement data revealed.
"Although the economy is improving, workers in this generation may not be getting the jobs they had hoped for coming out of college," the poll said.
Millennials are particularly less likely than other generations to say they "have the opportunity to do what they do best" at work, suggesting that young people may not be working in jobs that allow them to use their full potential, therefore creating disengagement.
Separately, wage growth for employed Americans has been stagnant, underscoring the job market's struggle to gain sufficient momentum to maintain stronger economic growth.
Last week, former US Treasury Secretary Lawrence Summers said the US economy still has deep-seated weaknesses and is at risk of a "secular stagnation" despite some improvements in economic activity.