Iraq
Maliki urges Iraqis to resolve problems, differences through negotiation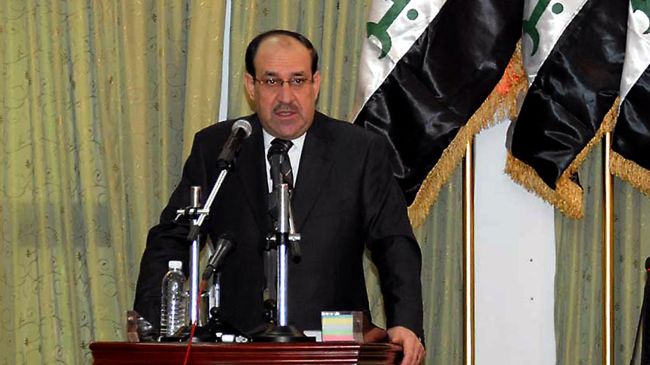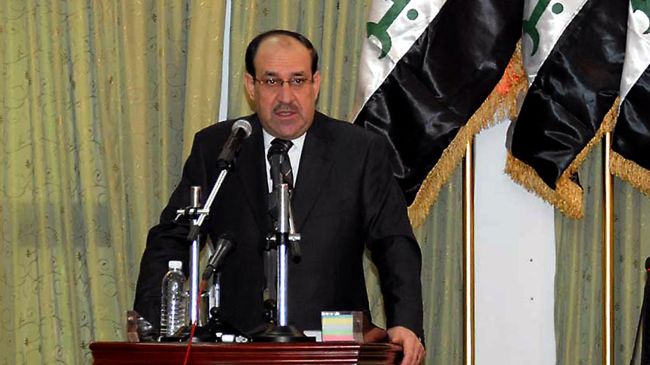 Iraq's Prime Minister Nouri al-Maliki has called on the country's people to resolve their problems and differences through negotiation.
Maliki made the appeal after thousands of protesters staged rallies against the policies of the premier, keeping up a week-long blockade of a major highway in Fallujah, 50 kilometers (30 miles) west of Baghdad.
"It is not acceptable to express something by blocking roads, inciting sedition and sectarianism, killing, or blowing the trumpet of war and dividing Iraq," Maliki said in an address to "reconciliation" conference broadcast on television.
"Instead we need to talk, to listen to each other and to agree…to end our differences," he added.
Maliki said he believes the current situation is inappropriate and, "Nations that look for peace, love, and reconstruction must choose civilized ways to express themselves."
Protests in Iraq began on Sunday following the arrest of Finance Minister Rafia al-Issawi's bodyguards on terrorism charges. The demonstrators allege that the arrests were made on sectarian grounds and demand the detainees' release.
Maliki, however, says the bodyguards were arrested following an independent judicial inquiry based on the anti-terrorism law.