Iraq
Maliki Vows Victory as Fallujah Battle Looms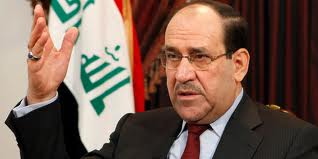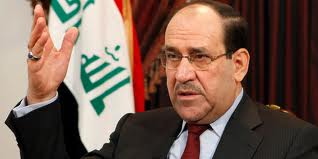 Iraqi Prime Minister Nuri al-Maliki vowed to eradicate al-Qaeda in Iraq and predicted victory as his army prepared to launch a major assault against the terrorists, who have taken over parts of the city of Fallujah.
Fighters from the al-Qaeda affiliated so-called "Islamic State of Iraq and the Levant" [ISIL], which is also active across the border in Syria, overran police stations in Fallujah and another city in Iraq's western Anbar province last week.
In a televised address Wednesday, Maliki also thanked the international community for its support in the fight against al-Qaeda and urged the group's members and supporters to surrender, promising clemency.
The prime minister spoke for the second time this week with US Vice President Joe Biden, the White House said in a statement. Biden urged Maliki to keep working with local leaders and welcomed a decision to compensate tribal militiamen who may be wounded or killed in action against ISIL.
The United States said earlier this week it would fast-track deliveries of military hardware, including drones and missiles, to Iraq, but ruled out sending troops two years after Washington ended nearly a decade of occupation.
"The support … is giving us the confidence that we are moving on the right course and that the result will be clear and decisive: uprooting this corrupt organization," Maliki said. "We will continue this fight because we believe that al-Qaeda and its allies represent evil."
The army deployed more tanks and artillery around Fallujah Tuesday as local leaders tried to persuade militants to leave in order to avert an impending offensive that has echoes of US assaults on the same city in 2004.
The United Nations described the humanitarian situation in Anbar as critical: "The situation in Fallujah is particularly concerning, as existing stocks of food, water and life-saving medicines begin to run out," UN envoy to Iraq Nikolay Mladenov said in a statement.
The Iraqi Red Crescent said it had provided humanitarian assistance to more than 8,000 families across Anbar but added that upward of 13,000 had fled and were living with relatives, or in schools or other public buildings.
In an audio recording released late Tuesday, ISIL spokesman Abu Mohammad al-Adnani urged Iraq's Sunnis not to lay down their arms or compromise with the government.
It is unclear how many fighters ISIL has in Fallujah, or how much support it might have from disgruntled tribes in the area.
"We don't want this city to suffer and we will not use force, as long as the tribes announce their readiness to confront al-Qaeda and expel it," Maliki said.
Security forces backed by tribal fighters wrested back control over the provincial capital Ramadi Monday, but fighting continued on the outskirts of the city Wednesday, military sources said.
Unrest elsewhere in Iraq Wednesday killed 22 people, including 12 soldiers and six police, officials said.