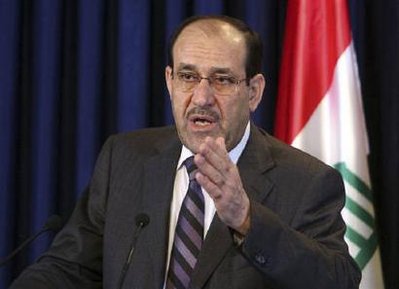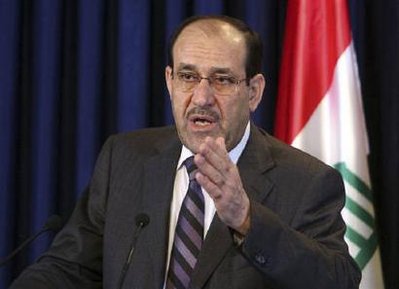 The Iraqi premier has put the nation on alert, warning of joint terror projects by al-Qaeda militants and the outlawed Baath Party of deposed dictator Saddam Hussein.
Speaking on Saturday in the wake of the death of some 60 people in nationwide violent attacks, Prime Minister Nouri al-Maliki warned of more acts of terrorism in the country.
Maliki said the violence sought "to create fear and chaos and kill more innocents."
"We direct the Iraqi forces, police and army and other security forces to take the highest alert and precautionary measures to foil this criminal planning," he was quoted by the Associated Press as saying.
The warning came two days after Iraqi Foreign Minister Hoshyar Zebari cautioned that the political gridlock in the country would be conducive to the growth of militancy.
"Here you have a government paralysis, you have a political vacuum," Zebari said, adding that "in such environment, these terrorist networks flourish actually and would love to deepen division among Iraqi politicians to apportion blame on each other in order to create as much chaos as possible."
Tension has raged on across Iraq ever since the March 7 parliamentary elections, which failed to produce a clear winner for the establishment of a new government.
Baghdad had initially banned some 500 suspected Baathists from contesting the sensitive elections.
Following a reported intervention by US Vice President Joe Biden, however, the prohibition was lifted a month before the event, prompting Iraqi President Jalal Talabani to warn that Saddam sympathizers could stage a military coup and undo all the achievements of the Iraqi nation.