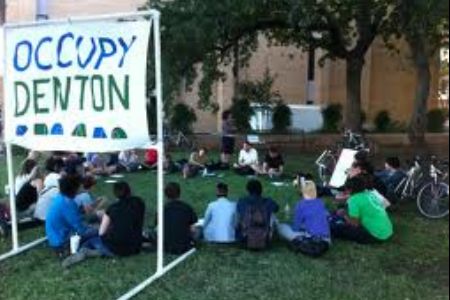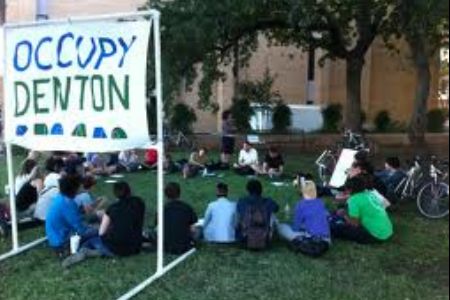 The body of a deceased man was discovered at the Occupy Denton University campus near Dallas, TX. Authorities are still trying to determine the cause of death.
The unidentified man is believed to have been an active participant in the Occupy Denton demonstration. The encampment is located on the University of North Texas campus, where there are only eight tents standing.
According to the Dallas Morning News, university spokesperson Buddy Price stated that officers from the school's police department found the body after someone had reported seeing it at around 5:00 pm Saturday.
When police arrived on the scene, no one else was in the encampment. The Associated Press reports that an autopsy is pending.
The Occupy Denton encampment is just one of several other encampments being staged around the world. People are joining these encampments to protest issues such as corporate greed and economic woes caused by the elite. digitaljournal.com
HIGHLIGHTS
ON Tuesday, Nov. 8, a 53-year-old man was found dead inside a tent at the Occupy New Orleans encampment. The man had been dead for at least two days, according to John Gagliano, chief investigator with the Orleans Parish Coroner's Office. Picayune newspaper.
On Thursday, Nov. 10, a 35-year-old military veteran was found dead at the Occupy Burlington encampment in Vermont. Police said preliminary investigations show that the protester fatally shot himself in the head. AP
About three hours after the Vermont shooting, at 5 p.m., a man was shot outside of Oakland's City Hall. He was shot in the head at Frank Ogawa Plaza, the site of Occupy Oakland. San Francisco Chronicle
On Nov. 11, a man was found dead inside his tent at an Occupy Salt Lake City encampment. Police say he likely died from a combination of drugs and carbon monoxide poisoning. Reuters