Syria
Mannaa to Lavrov: Majority of Syrians Convinced of Political Solution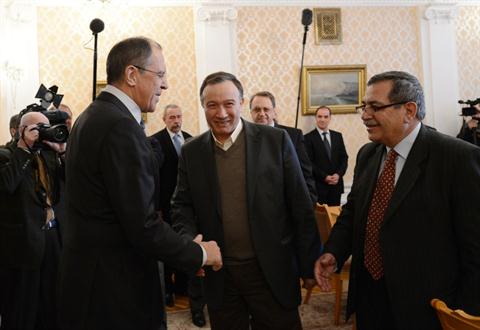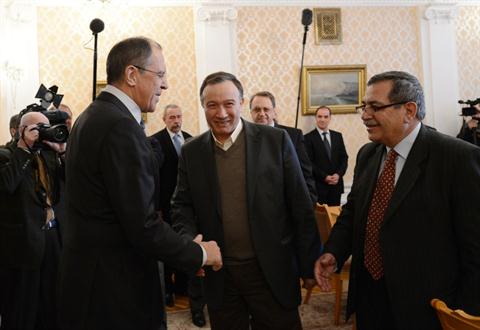 Spokesman of Syria's National Coordination Committee for Democratic Change, Haytham Mannaa met on Monday with Russian Foreign Minister Sergei Lavrov over finding a solution for the Syrian crisis.
Mannaa told Lavrov in opening remarks of their meeting at the Russian Foreign Ministry that "we have always said that a peaceful political solution goes through Moscow."
"A military solution is still being enforced on the ground. But the predominant majority of Syrians are convinced that a political solution is desirable, that it will save us, and that it stands a real chance," Mannaa added.
For his part, Lavrov assured that a solution in Syria could only be reached by the Syrians themselves.
"The most important thing is that all the questions be decided by the Syrians themselves, without pressure from abroad, so that the Syrians themselves decide their own fate and the fate of individual politicians."
Lavrov further told Mannaa that "the situation in Syria is not getting any better, even though all sides agree that there should be an end to violence and the start of dialogue… But there are many of those who are trying to prevent this, including some outside sponsors of the so-called 'irreconcilable opposition'.
The Russian foreign minister hoped that "more moderate opposition voices could unite in an effort to get negotiations underway with Assad," indicating that "uniting the patriotic opposition for a dialogue will go a long way to achieving the goals we want."