Syria
Massive blast rocks terrorist stronghold near Turkish border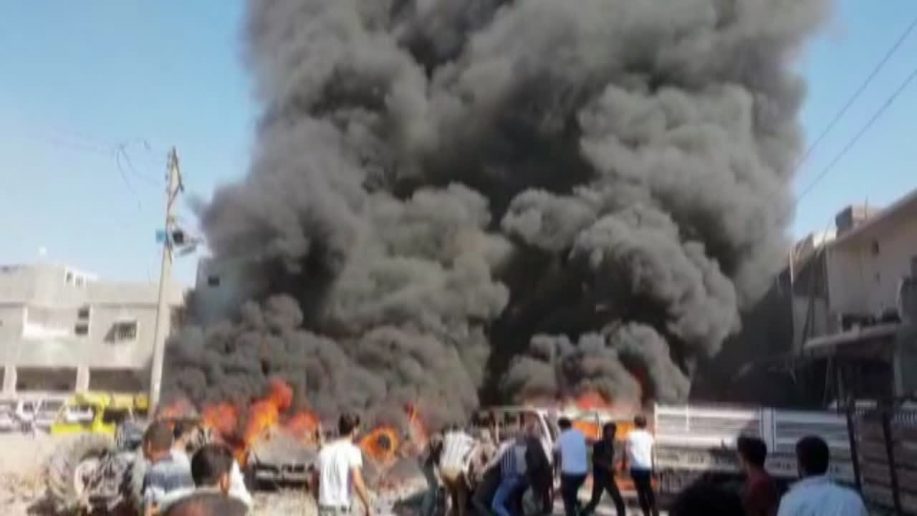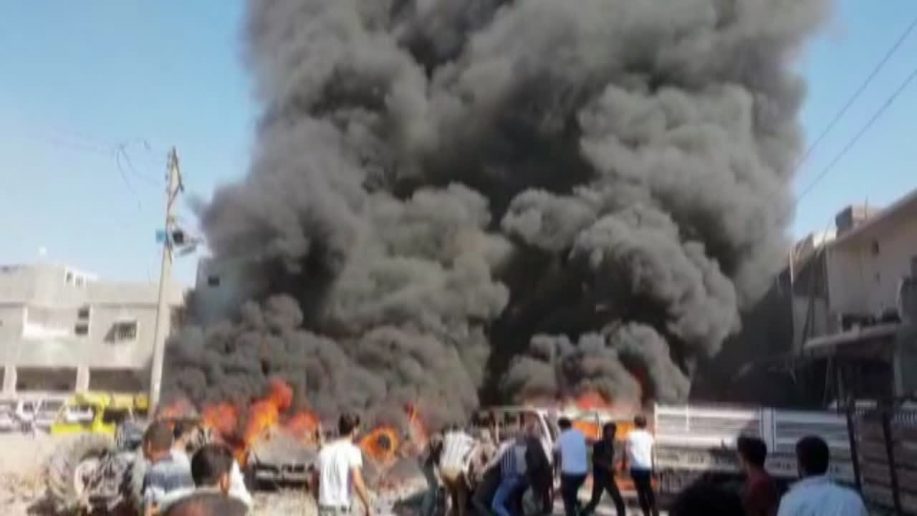 At least five people were killed and 27 were injured after a blast rocked the north-western town of Azaz on Saturday.
Fire and large plumes of smoke could be seen engulfing a car park after an explosive device reportedly detonated near a structure containing fuel, causing a fire, as shown in footage filmed on Saturday.
The explosion occurred amid renewed clashes between rival terrorist groups near a planned demilitarisation zone.