Syria
Massive Explosions Hit Tahrir Al-Sham's Main Stronghold in Idlib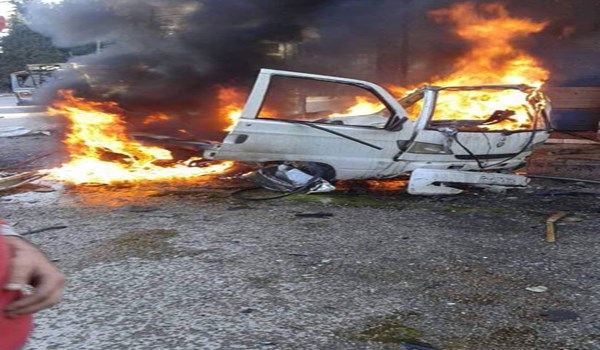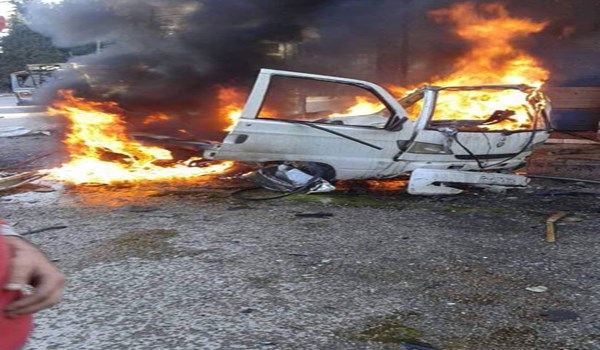 At least 56 people were killed and wounded in two huge explosions in one of the main bases of Tahrir al-Sham al-Hay'at (the Levant Liberation Board or the Al-Nusra Front) in the Center of Idlib city near the venue of an upcoming meeting between ringleader of the terrorist group Abu Mohamed al-Jolani and other commanders.
The Arabic-language service of Sputnik news agency quoted local sources in Idlib as saying that two bomb-laden cars exploded almost concurrently in al-Qasour region in the Center of Idlib.
They added that the explosions occurred near one of the main strongholds of Tahrir al-Sham which was due to host a meeting between Jolani and other commanders of Tahrir al-Sham.
The sources said that the explosions targeted a security convoy – that was said to be part of Jolani's security escort team – passing through al-Qasour region.
The report said, at least 21 people, including 9 foreign terrorists, were killed in the explosions and over 35 others were wounded.
In a relevant development earlier this month, In another development in the past few days, a number of Tahrir al-Sham commanders and members, including one of the Egyptian leaders of the group named Abu Mus'ab Misri, were killed by unknown assailants in Idlib province.
Also, late last month, a notorious commander of Tahrir al-Sham and a close aide to Jolani was killed in a failed attack on the Syrian Army's military positions in Southeastern Idlib.
"During an attack by Tahrir al-Sham and their allied militants on the Syrian Army's military positions near Abu Dhuhour Military Airport in Southeastern Idlib, senior commander of Ajnad al-Kavkaz, nom de guerre Abu al-Bara Qafqazi, was killed," the Arabic-language service of the Russian Sputnik news agency quoted local sources in Idlib province as saying.
The report noted Qafqazi's proximity with Abu Mohammad Jolani and that he was second-in-command of Tahrir al-Sham who had taken part in worst possible crimes in Northern Syria.
The sources were quoted by Sputnik as saying that al-Qafqazi also in cooperation with Jolani played an important role in facilitating passage of terrorists from Central Asia and Caucasus via borders with Turkey.