Iran
Massive Ground Force Drills Staged in Eastern Iran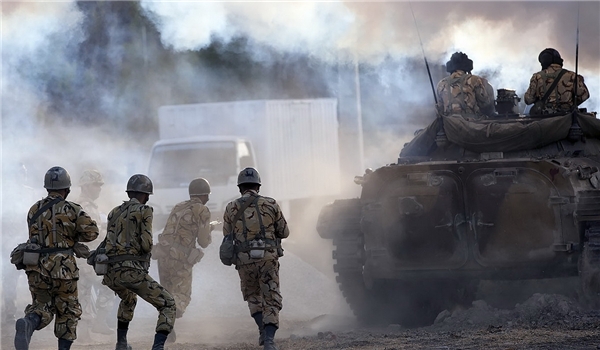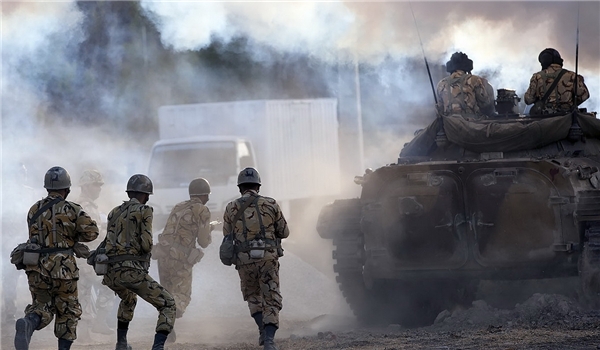 The Iranian Ground Forces staged massive wargames codenamed 'Mohammad Rasoulallah (PBUH) 3' in the Eastern parts of the country on Tuesday morning.
Different infantry, artillery, electronic war, psychological war, drone and air force units of the Ground Force participated in the drills.
In the main phase of the exercises, the hypothetical enemy targets were destroyed using heavy artillery fire and massive air and ground attacks.
Also, the quick reaction units of the Ground Force carried out operations against the hypothetical enemy targets using the most advanced home-made weapons and equipment.
Iranian Ground Force Commander Brigadier General Ahmad Reza Pourdastan underlined in January that the wargames staged by different units of the country's Armed Forces played a deterrent role against enemy threats.
By Mohammad Rasoulallah (PBUH) drills staged in the Southern and Southeastern parts of Iran in late December "we showed to the regional states that the defensive capacities of our country and the region are so high that there is no need for the presence of foreigners", Pourdastan said at the time.
The wargames showed that the Iranian Armed Forces are ready to give a crushing response to anyone who might dream of an attack on the country, he added.
Different units of the Iranian Army's Ground Force, Navy, Air Force and Air Defense staged massive joint military drills along the country's Southern and Southeastern coasts late last December.
The military exercises codenamed Mohammad Rasoulallah (PBUH) covered an area of 2.2 million square kilometers from the East of the Strait of Hormuz to the Southern parts of the Gulf of Aden.
In the last phase of the drills staged in the presence of Iranian President Hassan Rouhani, Defense Minister Brigadier General Hossein Dehqan, Army Commander Major General Ataollah Salehi and Navy Commander Rear Admiral Habibollah Sayyari on December 31, the surface and subsurface vessels of the Iranian Navy displayed their capabilities in military parades.
The Iranian Navy vessels also successfully fired the country's home-made Nour and Nasr cruise missiles on the sixth day of the massive Mohammad Rasoulallah (PBUH) drills.