Awakening
North America
World News
Massive protests staged across Australia in support of Black Lives Matter
Mass protest rallies have been staged in cities across Australia in support of the Black Lives Matter movement in the United States.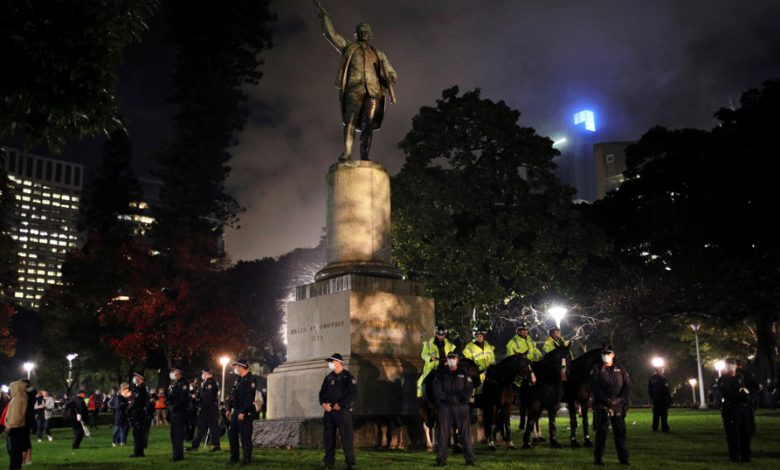 Anti-racism rallies were held in Sydney, Melbourne, Adelaide, Brisbane, Cairns, Darwin, Perth, and other cities over the weekend.
The rallies were staged amid health warnings about the spread of the coronavirus disease. Rally organizers urged the protesters to maintain social distancing during the demos.
The protest rallies began a month ago to show solidarity with the Black Lives Matter movement, which has gained momentum after the US police killing of African-American George Floyd.
In Australia, there has also been an increased focus on the mistreatment of the indigenous people of the continent.
Australia's indigenous people now make up only about three percent of the total population of the country of approximately 25 million.
The protesters have also demanded the removal of the statues of figures with legacies related to colonialism and racism.
One such figure was 18th-century British explorer Captain James Cook, whose statue in Sydney was recently defaced.
Floyd died in late May when a police officer pressed his knee to his neck for nearly nine minutes.
His death, captured on camera by a bystander, triggered massive rallies in the United States, and later in Europe and elsewhere.