Palestine
'Mental disorders widespread among Zionist troops'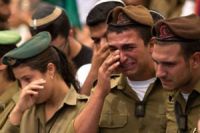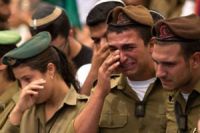 An Iranian Parliamentarian, Laleh Eftekhari, has noted that mental disorders are rampant among the Zionist regime's forces.
According to IRIB World Service, the Iranian MP, referring to the mounting suicide attempts and mental illnesses among the Zionist regime forces, added that the related data are censored by the Zionist regime's ringleaders.
Furthermore, the Iranian legislator underscored that the Zionist ringleaders face major challenges in satisfying their troopers.
She underscored that Israelis are in fact have no freedom and those, who become aware of the righteousness of the Palestinian nation develop a sense of guilt, ultimately leading to these Zionists' suicide attempts and mental disorders.
Recently, a Zionist paper reported on the suicide of three Zionist troops, as the result of mental disorders they developed due to participation in the 50-day war imposed by the Zionist regime on Gaza Strip.