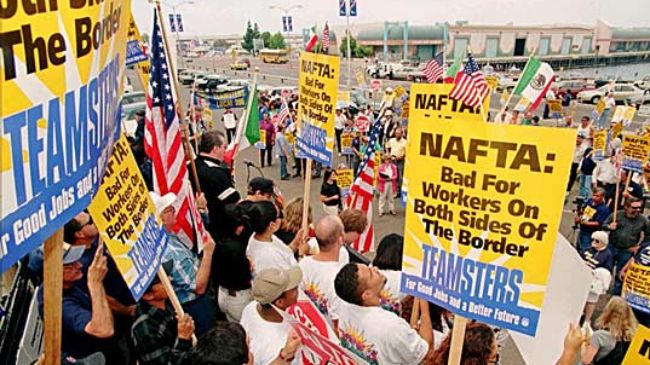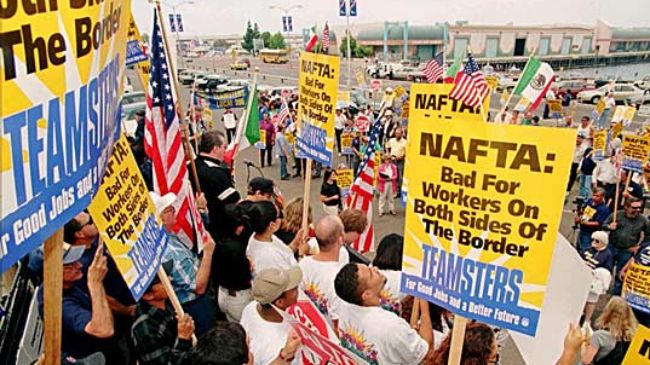 Mexican people have staged a protest to condemn the policies of the United States toward the North American country.
According to reports, demonstrators clashed with police in the city of Toluca, near the capital, Mexico City, on Wednesday ahead of a visit by US President Barack Obama for the sixth annual Summit of North American Leaders.
The protesters, who belonged to different organizations, said trade negotiations between Mexico City and Washington favor US workers and businesses.
Obama's attendance at the trilateral summit coincided with the 20th anniversary of the formation of a continental trade bloc between Mexico, the US and Canada, known as the North American Free Trade Agreement (NAFTA).
The protest was held hours before Obama and Canadian Prime Minister Stephen Harper sat down with Mexican President Enrique Pena Nieto in Toluca to discuss the expansion of trade.
The three sides are expected to hold talks on regional security, economic development and immigration reforms.