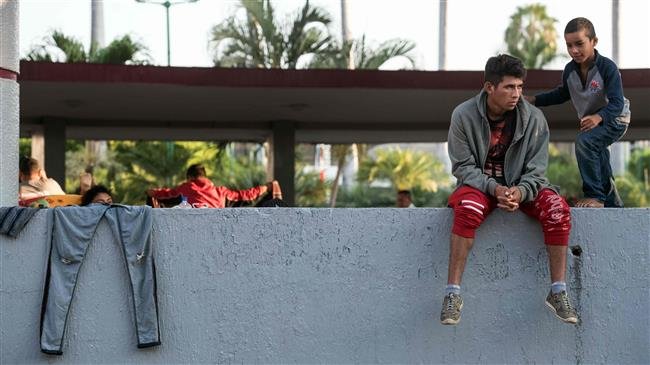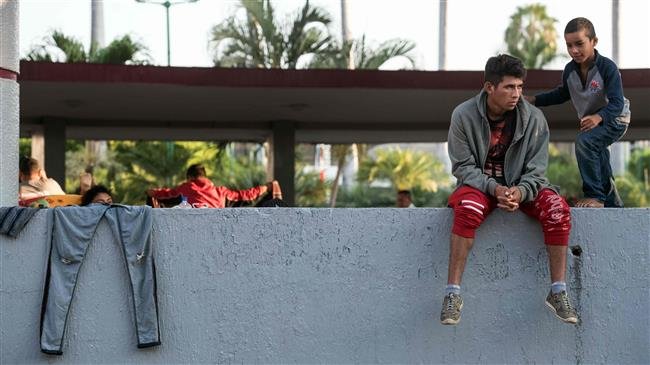 Mexico says it will not accept back any migrants who have used its territory to enter the United States if they are considered to be at risk in Mexico.
Mexican Foreign Ministry spokesman Roberto Velasco said in an interview with Reuters on Tuesday that Mexico could not accept the return of Central American migrants who were "in danger" or faced persecution in the wake of their bid to take refuge in the US.
The remarks were made days after the administration of US President Donald Trump announced it would send non-Mexican migrants who cross the US's southern border back to wait in Mexico while their US asylum requests are being processed.
"If they return people that are vulnerable, that have a founded fear of persecution in Mexico, or people that require some special attention, we don't have resources to address that," Velasco said.
He did not clarify how Mexico and the US would determine which asylum seekers were at risk in Mexico.
US government data show that about 93,000 people sought asylum at America's southern border with Mexico last year, marking a 67-percent increase from 2017.
Hundreds of Honduran refugees form a new caravan and attempt to enter Guatemala on a journey to the United States.
Velasco, the Mexican Foreign Ministry spokesman, said two US-Mexico meetings had been held to work out the details of a new plan for the return of the asylum seekers, with the two sides discussing issues such as at what time and in what ports of entry asylum seekers would be returned to Mexico.
The Mexican government had formerly said it would accept some Central American asylum seekers for humanitarian reasons. Velasco reiterated that position in his Monday interview.
"We are going to accept certain people, with a notification to appear before a court in the United States. Now we are explaining who those certain people are. We are trying to understand how they would return them… under what conditions," the Mexican official said.
Mexico has already started granting "humanitarian" visas to some Central American migrants. Holders of the one-year visas can apply for a work permit. Mexico's Immigration Office says it has received more than 10,000 requests for humanitarian visas, mostly from El Salvador, Guatemala, and Honduras.
Trump has made toughening immigration policies a central tenet of his presidency and has vowed to build a wall along the US-Mexico border to curb the entry of migrants from Mexico.
Central American caravans heading toward the US border have exacerbated the debate over Washington's immigration policy, with Trump using the refugees to win support for his plan to build a wall on the US-Mexico border.
The US president is demanding 5.7 billion dollars in funding for the controversial border wall, triggering more than a month of partial government shutdown in his country in a dispute over that funding with Congress.
The shutdown has left 800,000 federal workers without pay.