Palestine
Miles of Smiles aid convoy arrives in Gaza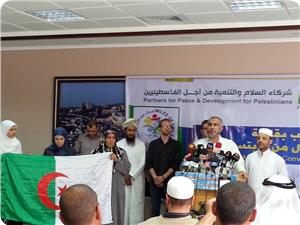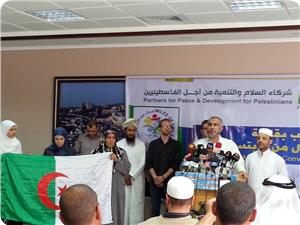 The 28th aid convoy Miles of Smiles arrived in Gaza on Sunday through the Rafah border crossing.
Palestinian security sources told the Palestinian information center (PIC) that 40 solidarity activists from different Arab and European countries escorted the aid convoy.
A number of government officials in Gaza received the activists at the Palestinian side of the crossing.
Deputy minister of interior in Gaza Ghazi Hamad hailed the efforts made by the participants in Miles of Smiles convoy to break the blockade on Gaza.