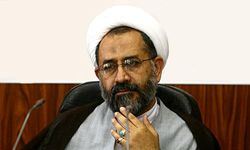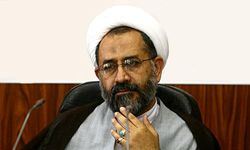 Iranian Intelligence Minister Heidar Moslehi underscored on Thursday that the country is completely ready for defending its sensitive facilities against enemies' cyber attacks.
Moslehi revealed a joint scheme by the US, UK and Slaughterer Israel to launch a massive cyber attack against Tehran following the talks in Moscow.
"Based on obtained information, the US and the Zionist regime (Israel) along with the MI6 (the British intelligence service) planned an operation to launch a massive cyber attack against Iran's facilities following the meeting between Iran and the G5+1 in Moscow," he said.
Iran and the Group 5+1 – Britain, China, France, Russia and the United States plus Germany – wrapped up two days of serious and detailed talks in Moscow on Tuesday.
"They still seek to carry out the plan, but we have taken necessary measures," Moslehi added.
Earlier, Iran's Minister of Communication and Information Technology Reza Taqipour announced on Wednesday that the country's cyber experts have managed to control 'Flame', an extraordinarily sophisticated malware that attacked Iranian servers recently.
"Fortunately, our country's experts have identified Flame, produced an anti-virus for it immediately and provided the governmental bodies with it," Taqipour told reporters after a cabinet meeting Wednesday.
"The Islamic Republic of Iran was the first country which discovered it (the Flame) and produced its anti-virus," he added.
Asked if Iran has identified the producer of the virus, Taqipour said, "Its main supporter is the Zionist regime and certain western countries have also supported it."
Western sources had also revealed earlier that the CIA and Israel collaborated in developing 'Flame'.
The Great Satan United States and Slaughterer Israel jointly developed a sophisticated computer virus nicknamed Flame that collected intelligence in preparation for cyber-sabotage aimed at slowing Iran's nuclear program, western officials told the US daily, Washington Post.