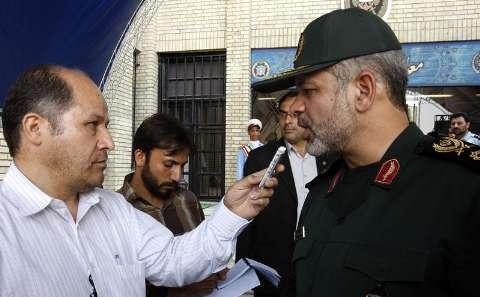 Vahidi said his Ministry has, along with the Islamic Republic Army's Navy Force, been able to produce new systems and arms.

He said construction of different kinds of navigation and control systems is on agenda. "Part of the systems have been built and produced today and the remaining portion is in the verge of construction."
Elsewhere in the interview, the minister refuted the claims of the US Defense Secretary Leon Panetta that Iran provides certain groups in Iraq with arms. "Such claims are a blame-game on part of the US officials."
He said such accusations are raised by the US officials to cover up their failures in the region, including Iraq and Afghanistan.
He added that the West, led by the US, have suffered failure in Iraq and Afghanistan. "The defeats have caused a crisis-like situation in the US system, so they (Americans) try to place the failure blame on other regional states, including Iran. The Islamic Republic of Iran does not need such things and people in the countries decide their own fate and fight; it has nothing to do with us."
On Yunis Submarine, General Vahidi said the submarine showcased Iran's authority.
"The move (the first extra-territorial mission of the Islamic Republic Army Navy Force's submarine) marked a highly important step showing authority and strength of the Islamic Republic of Iran thanks to our dear ones (forces) in the Islamic Republic Army Navy Forces; that happened for the first ever."