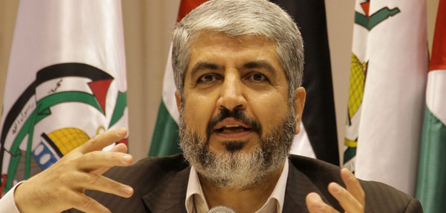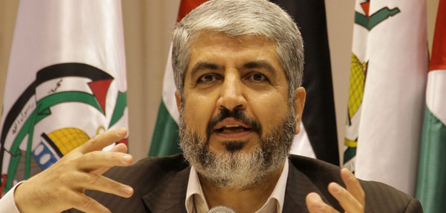 Political bureau chairman of Hamas Khaled Mishaal described the Ramallah authority's negotiations with the Israeli occupation authority (IOA) as "worthless".
Mishaal, addressing outstanding students ending their secondary stage in Syria on Tuesday night, said that the struggle with occupation should be restored to its natural equation. He explained that Palestine is "our land and there is no legitimacy for the Zionist enemy on it".
He noted that the Palestinian people have excelled in many aspects of life despite being under occupation and constant aggression and harassment. "Such a people will never be conquered", he said.
The Hamas leader asked each and every one of the outstanding students to think of how he can serve his people's cause, hoping that the next ceremony to honor excelling students would be held in the Aqsa plazas.