North America
More US troops die during training than in combat operations
A growing number of noncombat deaths among American servicemen in past years indicate a new trend in US armed forces.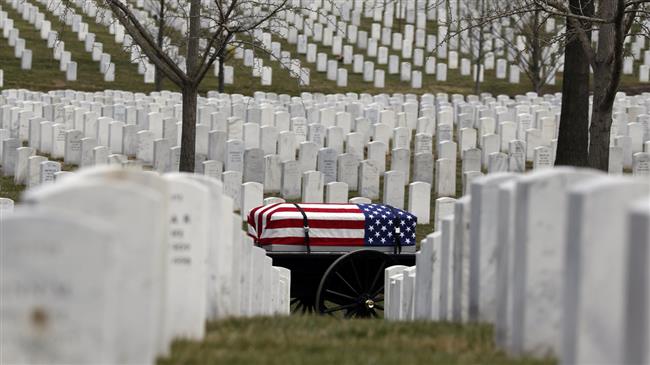 "Noncombat deaths have exceeded the number of military members killed in action every year since 2015," according to a CNN report.
The report cited a congressional report covering 2006 to 2018 which showed that 31.9% of active-duty military deaths were the result of accidents.
"Since 2006 … a total of 16,652 active-duty personnel and mobilized reservists have died while serving in the US armed forces. Seventy-three percent of these casualties occurred under circumstances unrelated to war," the report states.
The report noted that in 2017 alone, nearly four times more service members had died in accidents during training as compared to deaths during combat. The report said that in 2017, "21 service-members died in combat that year while 80 died as a result of noncombat training-related accidents."
The high rate of training-related deaths has continued in the following years.
In 2018, several deadly noncombat military aircraft crashes prompted then-House Armed Services Chairman Mac Thornberry (R-Texas) to complain about a readiness crisis in the US military forces.
He said "readiness of the military is at a crisis point," noting that "the crisis is not limited to military aviation … the Navy lost 17 Sailors in separate collisions involving the USS McCain and the USS Fitzgerald. Navy investigators later found that both accidents were related to ongoing Navy readiness problems."
US military officials have cited numerous reasons for American forces lack of readiness and poor performance .
The reasons cited by the US military leaders as factors contributing to the rising number of noncombatant deaths include many years of budget constraints and reductions in resources devoted to training, among others reasons that have compounded for years resulting in readiness issues among US forces.