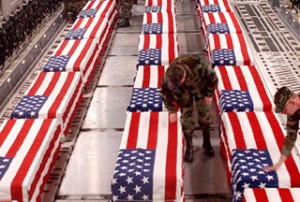 Most Americans now oppose the war in Afghanistan, which has been intensified by the deployment of tens of thousands of troops, a poll says.
In a new low in public support for the war effort, 54 percent of respondents said they opposed the US-led fight against the Taliban and their Al-Qaeda allies, with only 41 percent in favor, according to the CNN/Opinion Research Corporation poll.
The survey came as violence hit an all-time high in the nearly eight-year-old war, with 76 foreign troops killed in July, including 45 US troops ahead of the August 20 elections. Another 14 Western soldiers have died in Afghanistan so far this month.
In the previous CNN/Opinion Research Corporation poll that was conducted in May, 50 percent of those surveyed supported the US-led war, with 48 percent against.
President Barack Obama has dispatched 21,000 US troops to the war-torn country, with the US contingent set to reach 68,000 by the end of the year, but the Democratic president's move is hurting support within his own party.
"Afghanistan is almost certainly the Obama policy that Republicans like the most," said CNN polling Director Keating Holland.
"Nearly two thirds of the Republicans support the war in Afghanistan. Three quarters of Democrats oppose the war."
The poll was conducted by telephone from July 31 through August 3, with 1,136 US adults surveyed and a margin of error or plus or minus three percentage points.