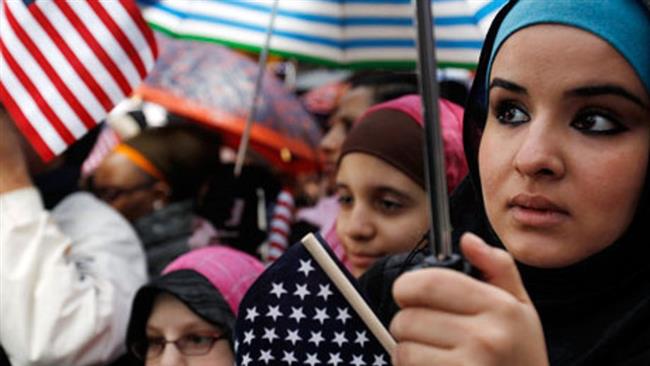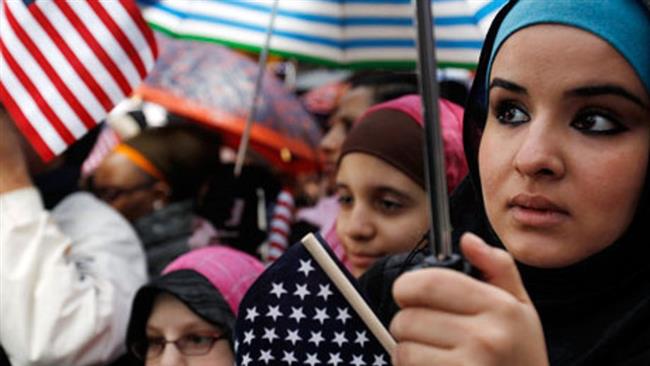 A new survey suggests that a relative majority of Americans believe it is acceptable to ridicule Islam, highlighting the depth of anti-Islamic sentiment and widespread Islamophobia in the United States.
According to the HuffPost/YouGov survey, 46 percent of Americans thought it was acceptable to mock Islam, while 44 percent said it was unacceptable to mock Christianity, a consequence of the "Islamophobia project" promoted by US media outlets.
Moreover, 63 percent of Americans said it is more important to protect the freedom of speech than to protect the sanctity of religious beliefs. Only 19 percent said the sanctity of religious beliefs was more important than free speech and 18 percent were not sure.
Also, 43 percent of Americans said Western media organizations should not change their content at all, while 15 percent wanted to see more religious satire and 23 percent wanted less.
That vast majority, 80 percent, also said media organizations "have an obligation to show controversial items that are newsworthy, even if they may offend the religious views of some people."
The survey was taken shortly after 12 people were killed in an attack on the Charlie Hebdo magazine in Paris. The French magazine has repeatedly provoked Muslim anger by publishing cartoons of the Prophet of Islam.
The magazine published its first cartoon depicting Prophet Mohammad four years ago. Following the 2011 publication, the magazine's offices were targeted in a firebomb attack.
Anti-Muslim incidents across France have more than doubled following the terrorist attacks, according to a human rights group.