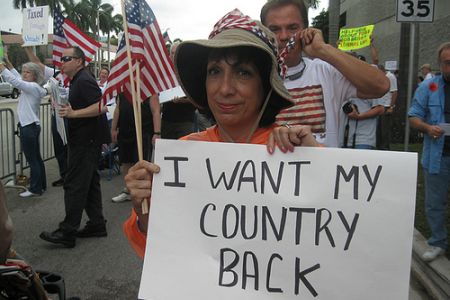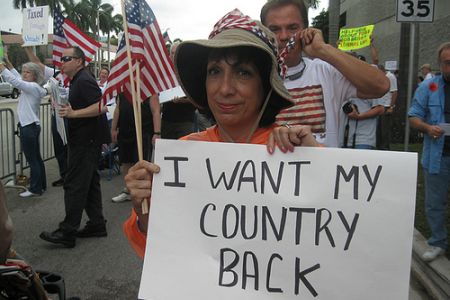 A recent poll has found that US President Barack Obama's re-election prospects may be in jeopardy, with more than half of Americans wanting him voted out of office.
According to the Associated Press-Gfk poll, 52 percent of Americans wish to see Obama replaced in the upcoming 2012 elections, despite serious concerns regarding Republican choices.
This is while 43 percent said he deserved another term in office.
The poll found a nearly 50-50 divide on those wanting Obama to win another term and those opposing his re-election.
Obama's job approval rating has hit new lows as well, with 54 percent disapproving his policies.
The president's popularity has taken a plunge since last May when a poll had found 53 percent wanted him in office for a second term.
However, Obama is still viewed in a more positive light than Newt Gingrich, who is leading the Republican Party to challenge the Democratic president in November 2012.
This is while Obama's approval rating in the country stands at 39 percent, and his disapproval rate stands at 60 percent.
The poll suggests that the US president has only gained a slightly higher percentage point compared to his Republican rival, Mitt Romney. Romney still holds a solid advantage against the Republican front-runner Gingrich.