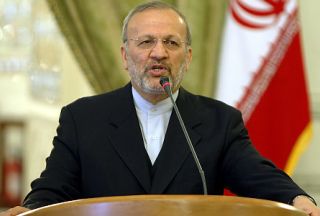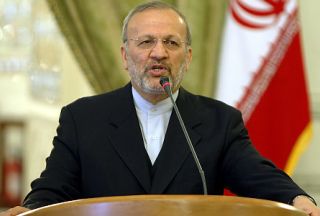 Iran has strongly criticized crimes committed by Israel, saying the regime has turned into the most serious source of threat against regional nations.
Addressing a ceremony to commemorate the 28th anniversary of the abduction of four Iranian diplomats in Lebanon, Iranian Foreign Minister Manouchehr Mottaki on Sunday called for the immediate release of the diplomats.
He said that Israel threatens international peace and security and stressed the importance of establishing a fact-finding committee to investigate the abducted diplomats' case.
He asked Lebanon and the international community to help secure the diplomats' release.
Ahmad Motevasselian, Seyyed Mohsen Mousavi, Taqi Rastegar-Moqaddam and Kazem Akhavan were abducted by armed Phalangists in north Lebanon in 1982.
Speculations are that they were then handed over to the Israeli army that occupied the country at the time. Several officials in Tel Aviv have claimed that the four were murdered shortly after being abducted by their captors.
The Phalange is the branch of the Lebanese Forces Party, which is currently led by Samir Geagea — a politician aligned with the Western-backed March 14 Coalition.
This is while in a May 18, 2006 interview with the As-Safir newspaper, Samir Geagea claimed that the four diplomats were in fact abducted and killed at a checkpoint near the northern city of Byblos by the Lebanese Forces Party.
But the Iranian government and the diplomats' families have been pushing for their release, having obtained information which suggests that they are alive and held in Israeli prisons. This is while international organizations have done little to help.
The last they were heard of was June 2008, when the Lebanese resistance group and political party, Hezbollah received an Israeli report about the diplomats in an information exchange prior to a major prisoner swap.
At the time, UN Secretary General Ban Ki-Moon called for an end to the mystery that engulfs the fate of the four Iranian envoys.