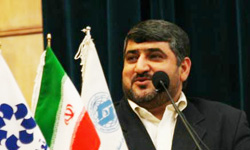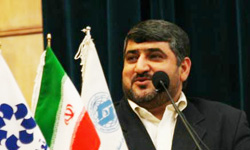 Iran is a vital component and main actor in the United States' world policy and strategy, an Iranian lawmaker underlined on Tuesday.
"The US is seeking to make use of Islamic (states') resources and it cannot ignore Iran's importance and its influence," parliament member Seyed Kazzem Delkhosh said.
The United States and Iran broke diplomatic relations in April 1980, after Iranian students seized the United States' espionage center at its embassy in the heart of Tehran. The two countries have had tense relations ever since.
Delkhosh underlined that Washington has made every possible effort to annihilate the Islamic Revolution as it has always viewed the Islamic Republic as a trouble in its way.
The lawmaker further noted that Iranian nation is fully aware of the US and Israeli moves, and mentioned that Iranians staged a high public turnout in the recent presidential election in the country because they are well informed of the US and Israeli intentions and do not want to provide their enemies with an opportunity to practice their plots against the Islamic Republic.
He also dismissed the US administration's carrot and stick policy towards Iran as inefficient, saying that the Iranian people would reciprocate the US with the same policy.
The US is also at loggerheads with Iran over the independent and home-grown nature of Tehran's nuclear technology, which gives the Islamic Republic the potential to turn into a world power and a role model for other third-world countries.
Washington has laid much pressure on Iran to make it give up the most sensitive and advanced part of the technology, which is uranium enrichment, a process used for producing nuclear fuel for power plants.
Tehran has dismissed West's demands as politically tainted and illogical, stressing that sanctions and pressures merely consolidate Iranians' national resolve to continue the path.