Egypt
Muslim Brotherhood Rejects Allegations of Vote Rigging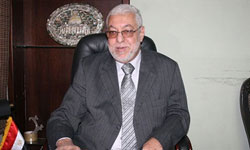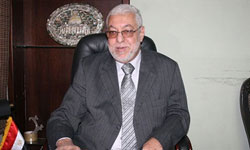 Secretary-General of Egyptian Ikhwan al-Muslimun (Muslim Brotherhood) Mahmoud Hussein categorically rejected the claim about fraud in the referendum on the draft constitution, describing the allegation as "illogical".
"The referendum on the draft constitution was conducted under the full control of the judicial system and there was a judge present at each ballot box. Moreover, law societies, observers and different media were preset there and even one case of fraud was not registered, although there were some cases of violations which is natural (in voting)," Hussein was quoted by the Turkish Anadolu Agency as saying on Sunday.
He further said that the Egyptian judicial system was responsible for holding the referendum and the Muslim Brotherhood was not involved in the process.
"The allegation of fraud in referendum is illogical and unacceptable," he said, adding the current scene in Egypt cannot be regarded as the fraud that happened at the time of Hosni Mubarak, because everybody witnessed the vote rigging in the parliamentary election in 2010 and the existing documents and proofs substantiate it.
He further said those who claim there is vote rigging in the referendum should corroborate their claims with proofs.
With the first round of voting over, Egypt's ruling Freedom and Justice Party declared Sunday that citizens had given their thumbs-up to the draft constitution.
Tallies say that 57 percent of Egyptian voters said yes to the referendum on the draft constitution.
The vote was held Saturday in 10 of the country's 27 provinces, including Cairo and the Mediterranean port city of Alexandria, Egypt's second largest city.
Voting in the remaining provinces will be held December 22.
The brotherhood had said that some 32 percent of over 26 million Egyptian registered voters participated in Saturday's poll. Egypt's remaining 25 million voters, mostly from conservative rural regions, will cast ballots next week.