North America
Muslim Congresswoman Ilhan Omar tells Trump 'you have trafficked in hate your whole life'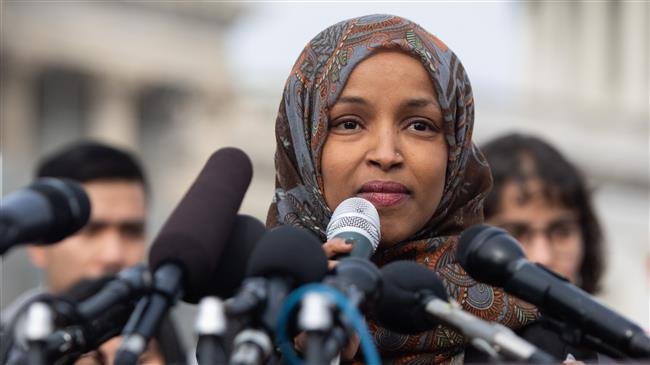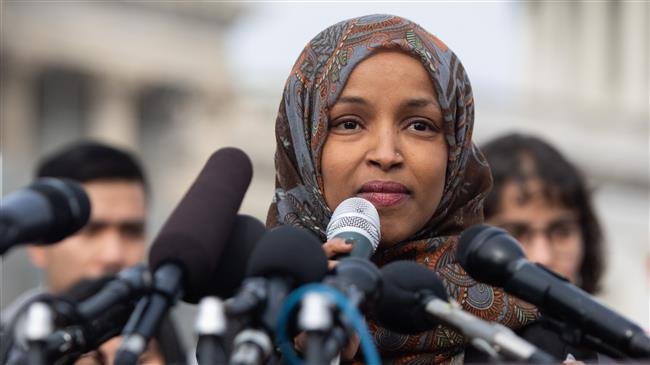 Muslim Congresswoman IIhan Omar has pushed back against President Trump's call for her to resign due to comments she's made about the Israel lobby's influence on Capitol Hill, telling Trump "you have trafficked in hate your whole life."
Omar, a Representative for Minnesota's 5th congressional district, made the comments on Twitter on Wednesday. Along with Rashida Tlaib, she was one of the first two Muslim women elected to the lower chamber of Congress and the first woman of color elected from Minnesota.
Both lawmakers have been outspoken about their criticism of Israel's crimes against the people of Palestine.
"You have trafficked in hate your whole life—against Jews, Muslims, Indigenous, immigrants, black people and more," she told Trump on Twitter.
"I learned from people impacted by my words," Omar added in her tweet at Trump. "When will you?"
Her remarks followed Trump's call for her to resign and Vice President Mike Pence's tweet that she should face consequences for her words, such as being removed from the House Foreign Affairs Committee.
The 37-year-old lawmaker was born to a family of Somali refugees and represents Minneapolis, Minnesota, a district with a large Somali population.
Omar apologized Monday after Democratic leadership condemned a series of tweets—including one in which she wrote "It's all about the Benjamins"—suggesting that many fellow lawmakers are beholden to the pro-Israel lobbying interests of the American Israel Public Affairs Committee (AIPAC).
However, Omar also sent a message that she would not be cowed. "Listening and learning, but standing strong," Omar said in a tweet.
One of Omar's biggest allies in Congress, Representative Alexandria Ocasio-Cortez, a Democrat from New York,, jabbed at Trump following his call for Omar to resign.
"Unlike this President, Rep. @IlhanMN demonstrated a capacity to acknowledge pain & apologize, use the opportunity to learn abt history of antisemitism,+grow from it while clarifying her stance," Ocasio-Cortez said.
Senator Bernie Sanders, who is Jewish, reached out to Omar on Tuesday to offer his support. "I talked to Ilhan last night to give her my personal support," Sanders was quoted as saying. "We will stand by our Muslim brothers and sisters."
Some progressive allies have perceived the attacks on her due to anti-Muslim sentiments in Congress and have since thanked Sanders for reaching out.
"Ilhan is a vital, important new leader in Congress–and she's been facing a slew of Islamophobic attacks," Ilya Sheyman, executive director of MoveOn Political Action told The Daily Beast.
"We're proud to have supported her in her primary and general election campaign. We're eager to continue supporting her strong, principled leadership on the House Foreign Affairs Committee and across our shared priorities. She apologized for her tweet, and these endless bad-faith attempts to attack and undermine the only two Muslim women in the House need to stop," Sheyman added.