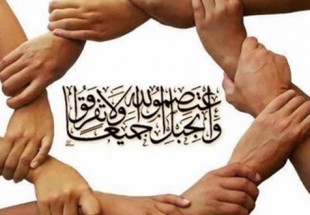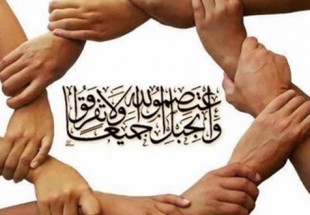 Iranian cultural figure vowed Muslims will turn into a world power if they maintain Islamic unity warning that the current issues of Muslims is caused by enemies dividing Muslims.
Hujjat-ul-Islam Seyyed Hussein Koushehsi, cultural deputy at Organization of Islamic Development, in a televised program related on the objectives for naming the week concurrent with birth anniversary of Prophet Mohammad (PBUH) as Islamic Unity Week stressing capabilities of Muslims to strengthen their solidarity in the light of the occasion, reported Taqrib News Agency (TNA).
He highlighted importance of Islamic Unity Week as opportunity for boosting power of Islam and promoting its achievements and quoted the holy Qur'an stressing solidarity among Muslims.
"Several current issues in the world of Islam are due to their dispersion" said the cleric and added," Enemies of Almighty God are those who benefit division among people" referring to Yemen war as an instance of the predicament.
He noted," If Muslims are united in a body and leave their minor differences, they will turn into a world power."
The cleric assimilated division as a poison for Islamic community which provides the grounds for enemies benefiting the crisis.