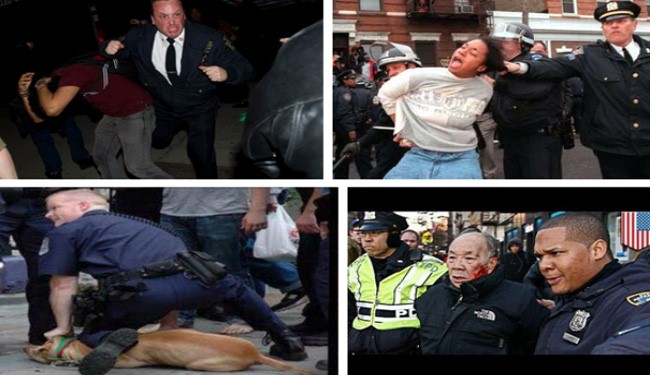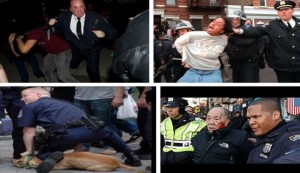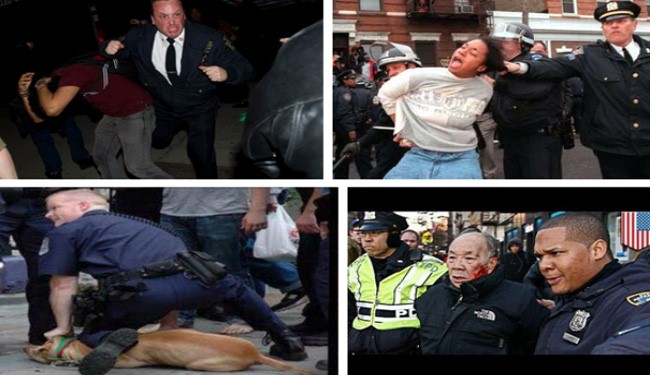 It's only been a few hours, but it's safe to say that #myNYPD, an outreach effort from the New York Police Department's social media arm, has proved a social media fail.
It all started when an official Twitter account for the NYPD, @NYPDnews, tweeted this: "Do you have a photo w/ a member of the NYPD? Tweet us & tag it #myNYPD. It may be featured on our Facebook." The tweet included a sample photo of a smiling citizen with two police officers.
Sent this afternoon, the message got a whole lot of attention, but not the kind the NYPD likely wanted, nj.com reproted.
Images of police violence, accusations of brutality and stories that don't exactly trumpet confidence in law enforcement filled tweets.
While @NYPDnews stuck to retweeting only the photos of citizens smiling with officers — on Wall Street, for example — the @OccupyWallStNYC account posted a photo of an officer moving to hit people with a baton.
With it, this message: "Here the #NYPD engages with its community members, changing hearts and minds one baton at a time."
The social media flub brought to mind #McDStories, the hashtag from 2012 that backfired on McDonald's, when customers tweeted about the health consequences of eating the restaurant chain's food, and relayed their personal McDonald's stories … of food poisoning, for instance.