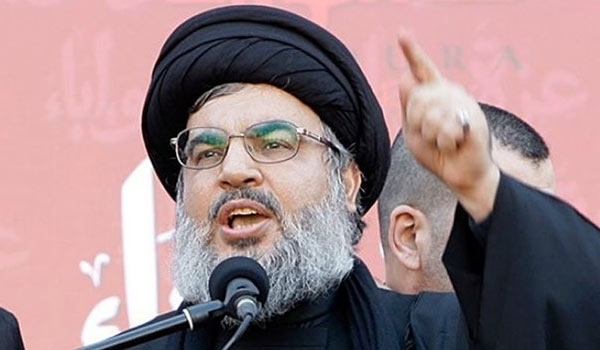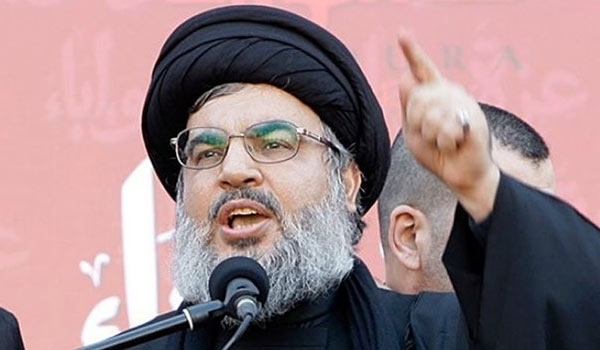 Lebanese Hezbollah Secretary General Sayed Hassan Nasrallah underlined that allegations about Iran's interference in Lebanon's internal affairs and presidential election are unreasonable and stupid.
"They accuse Iran of meddling in choosing Lebanon's president but we should say that Iran is a big regional power and doesn't need to intrude in Lebanon's presidency case," Nasrallah said on Friday night.
"Go and ask the P5+1 countries and see if Iran has raised the issue of Lebanon even once during the negotiations," he added.
Nasrallah referred to the recent visit by Iranian President Hassan Rouhani to Italy, the Vatican and France, and said the fact that Rouhani never raised the issue of Lebanon with the officials of these countries is another piece of corroborative evidence to prove that Iran is not meddling with Lebanon's internal issues.
In relevant remarks earlier this month, the Iranian Supreme Leader's top international affairs adviser said that Tehran is delighted to see national consensus in Lebanon over choosing the next president.
"Lebanon is an influential country in the region. It is an important state. Its efforts towards peace, tranquility and reconstruction will also have positive impacts on regional peace and security," Ali Akbar Velayati said during a meeting with United Nations Special Coordinator for Lebanon Sigrid Kaag in Tehran.
Kaag, for her part, expressed satisfaction in the recent developments in Lebanon, and called on Iran to help the political process of choosing its next president, as Tehran has always supported the settlement of problems and consensus among the Lebanese groups to choose a president.
Also back in June, Foreign Minister Mohammad Javad Zarif called for reinvigoration of international efforts to assist the Lebanese MPs to narrow down their differences over appointment of a new president for the country.
Speaking in a meeting with Kaag in Tehran at the time, Zarif said Tehran welcomes dialogue among the political groups and supports political stability in that country.
"Any political decision (in Lebanon) should be made by the Lebanese people and through dialogue," Zarif added, while warning against foreign interference in their internal affairs.
He also expressed hope that the UN would play a supportive role in the process."