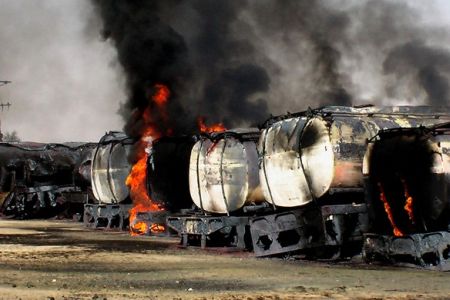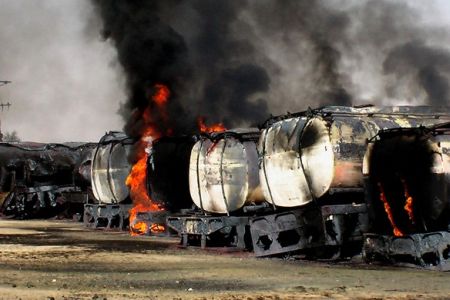 Militants have torched at least five trucks carrying supplies for NATO troops in Afghanistan, following similar attacks in Pakistan.
The attack came after militants ambushed the trucks as they headed from Kandahar to Kabul.
Afghan officials say four guards were injured and several militants were killed in the attack.
Meanwhile, militants in Pakistan have warned they will continue attacks on NATO supply trucks as long as US drone strikes hit tribal areas.
Some 150 trucks carrying supplies for NATO forces have been torched in Pakistan over the past days.
This comes as Islamabad has reopened the Torkham border pass to NATO convoys after 11 days.
The route was closed after a NATO incursion into Pakistan left three Pakistani soldiers dead.