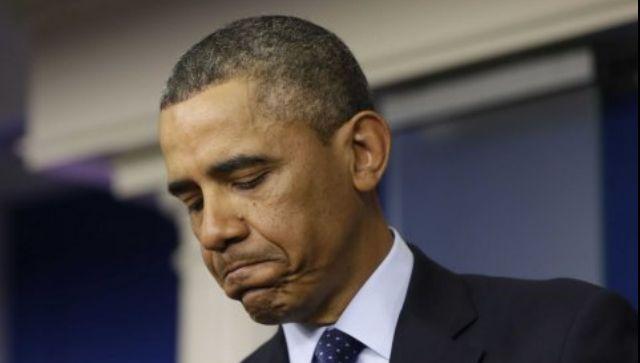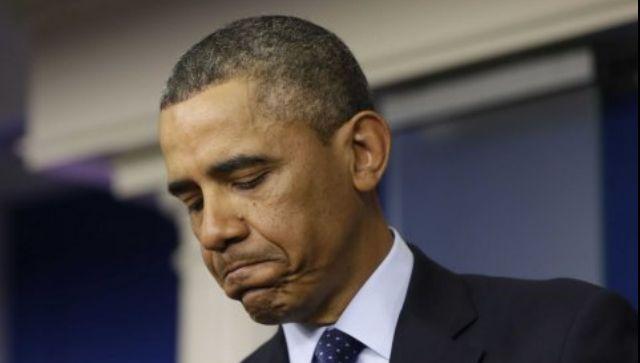 US President Barack Obama's approval rating has declined to an all-time low, amid deep and widespread dissatisfaction with US political system and the nation's direction, a new poll shows.
For the first time since Obama emerged as a national political candidate, more Americans now view him negatively than positively, according to the NBC News/Wall Street Journal poll.
Just 42 percent of Americans approve of the president's job performance, which is down five points from earlier this month, while 51 percent disapprove of his job in office, an all-time high.
And for the first time in the survey, even Obama's personal ratings are upside-down, with 45 percent viewing him negatively and 41 percent viewing him a favorably.
"Personally and politically, the public's assessment is two thumbs down," says Democratic pollster Peter D. Hart, who conducted this survey with Republican pollster Bill McInturff.
Obama's lower poll standing are attributed to a number of setbacks since the summer, including allegations of spying by the National Security Agency, the debate over military action in Syria, the government shutdown and now intense scrutiny over the problems with the federal healthcare law.
"Americans are voicing their frustration at a Congress that cannot keep the government open for business and an administration that cannot get healthcare open for enrollment," Mr. Hart said.
The findings are a "shock wave" that showed the depth of "anger and frustration with everybody in Washington," McInturff said.
In all, the poll of 800 Americans captured an extraordinarily deep and widespread public disapproval for the two major political parties, the parties' leaders and the state of politics in the nation's capital.
A majority of Americans also said they belonged to neither party, a rarity in decades of Journal/NBC polling, while 30 percent said they would prefer an independent or third-party candidate for Congress.
Optimism about the US system of government is at 30 percent, the lowest in 40 years. Just 29 percent said their congressional representative deserved re-election-a new low, while nearly three-quarters said Congress was contributing to the problems in Washington instead of working to solve them.