North America
Netanyahu in US: Iran, PA Negotiations on Top of Talks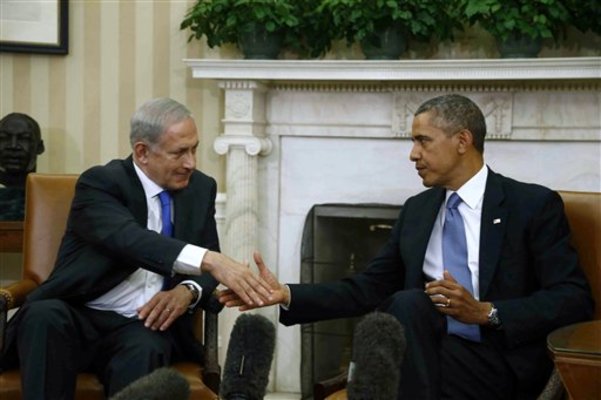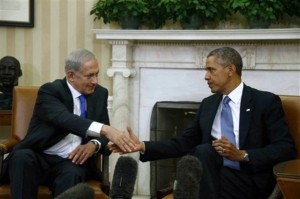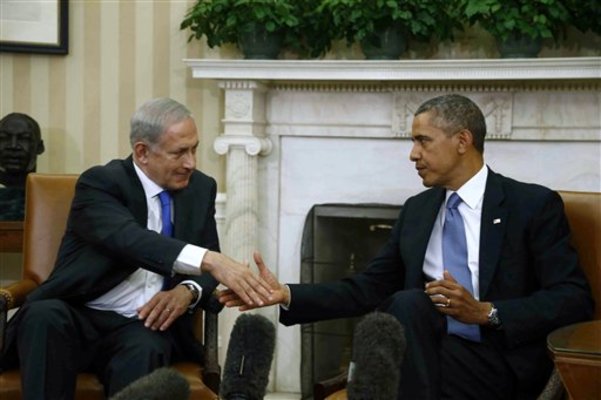 "Israeli" Prime Minister Binyamin Netanyahu claimed upon arriving in the United States on Monday that for the so-called "peace" in the Middle East to take hold, the Palestinians must demonstrate their desire to reach a solution.
"The tango in the Middle East needs at least three," Netanyahu said. "For years there have been two – "Israel" and the US. Now it needs to be seen if the Palestinians are also present," Netanyahu claimed.
In parallel, he stated: "In any case, in order for us to have an agreement, we must uphold our vital interests. I have proven that I do so, in the face of all pressures and all the turmoil, and I will continue to do so here as well."
America's ability to "manage the international fallout is going to be limited" if "Israel" does not strike a "peace" deal with the Palestinians and there is "continued aggressive settlement construction," US President Barack Obama said in an interview published on the eve of his Monday meeting with Prime Minister Binyamin Netanyahu.
"In today's world, where power is much more diffuse, where the threats that any state or peoples face can come from non-state actors and asymmetrical threats, and where international cooperation is needed in order to deal with those threats, the absence of international goodwill makes you less safe," Obama said.
In a reflection of the strong relation, Obama, who has had a famously rocky relationship with Netanyahu, said the prime minister was smart, tough, a great communicator and a "very skilled politician."
"And I take him at his word when he says that he sees the necessity of resolving the "Israeli"-Palestinian conflict. I think he genuinely believes that," Obama said, adding that he believes Netanyahu needed to "seize the moment."
"When I have a conversation with Bibi, that's the essence of my conversation: If not now, when? And if not you, Prime Minister, then who? How does this get resolved?" he said.
In addition to meeting Obama and Kerry on Monday, Netanyahu is scheduled to meet Vice President Joe Biden as well as the House and Senate leadership.
Before leaving for his five-day trip to the US, during which he will speak to the annual American "Israel" Public Affairs Committee conference and spend two days in California, Netanyahu said that "Israel" has successfully withstood strong pressure over the last few years, and will continue to do so.
"I am leaving for an important trip to the US," Netanyahu said before boarding the plane. "I will meet President Obama, and we will discuss Iran and the diplomatic process. I will stand firm on "Israel's" vital interests, first and foremost security."
In recent years, Netanyahu said, ""Israel" has come under various pressures, and we deflected them in the face of the unprecedented storm and unrest in the region. We maintained stability and security. That is what has been and what will be."