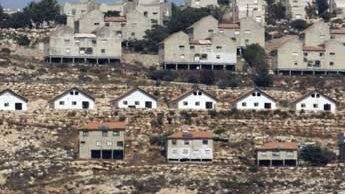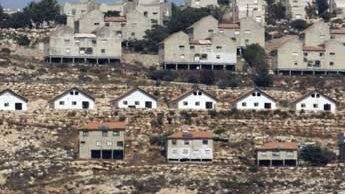 Hardline Israeli premier Benjamin Netanyahu renewed on Tuesday his vow to continue supporting the expansion and building of settlements in the West Bank and Jerusalem.
"With God's help we will continue to live and build in Jerusalem, which will continue to stand undivided under Israeli sovereignty," Netanyahu said at an event held for the launch of the Likud-Beiteinu electoral alliance.
"Over the past few years, we have done a lot to empower the settlements and will continue to do so," he stressed further.
Leader of Beiteinu party and former Israeli foreign minister Avigdor Lieberman, in turn, addressed the settlement issue as well during the event.
"We have one dispute with the global community," he said. "This dispute is about the construction in Jerusalem and in the settlement blocks. This is why we need a united and strong government that can withstand the pressure."
In another context, former Israeli premier Ehud Olmert warned Tuesday that a third Palestinian intifada (uprising) could be imminent, but he stressed that despite the mounting tension, the opportunity for peace is still viable.
"We are on the verge of a third intifada," Olmert said at a bar association conference in Tel Aviv on Tuesday, noting that something, one day, would spark the great conflagration in the occupied Palestinian territories.
He added that the delusional and wrong thinking that Israel could go on with the current situation in the occupied Palestinian territories would wear off after a day of the elections.