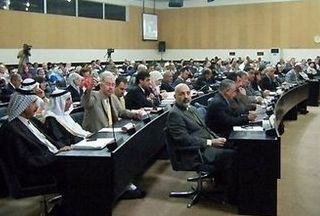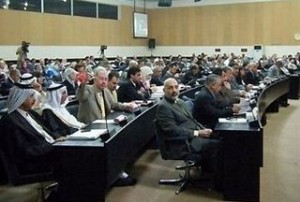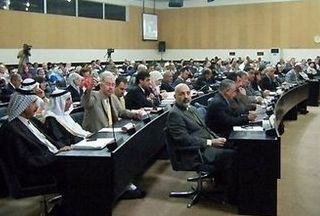 Iraqi President Jalal Talabani says the country's new parliament will convene later this month for the first time since the disputed March 7 elections.
"The president decided that the parliament will meet on Monday, June 14," Nasir al-Ani, the head of the Iraqi presidency's office, told AFP on Tuesday.
Under Iraq's constitution, MPs are required to select a speaker for the Council of Representative following the opening of the new parliament, and then choose a new president.
The president will then call on the leader of the biggest parliamentary bloc to form a government in 30 days.
Iraq's supreme court on June 1 ratified the results of the March general election after allegations of widespread fraud, which led to a manual recount of votes in key Baghdad province.
The court confirmed initial figures which put former Premier Iyad Allawi's al-Iraqiya bloc in the lead with incumbent Prime Minister Nouri al-Maliki's State of Law Alliance following closely on its heels.
It, however, explained that a coalition agreed before parliament first meets would gain dominance over Iraqiya if it held more combined seats.
The parliamentary polls have yet to produce a new government as neither alliances managed to sweep enough votes to secure an outright electoral win.
Earlier this month, State of Law and the Iraqi National Alliance announced plans to form a coalition. If formalized, the arrangement would leave the Shia-majority blocs just short of a majority