Iran
New sanctions on Iran show US confusion: Rafsanjani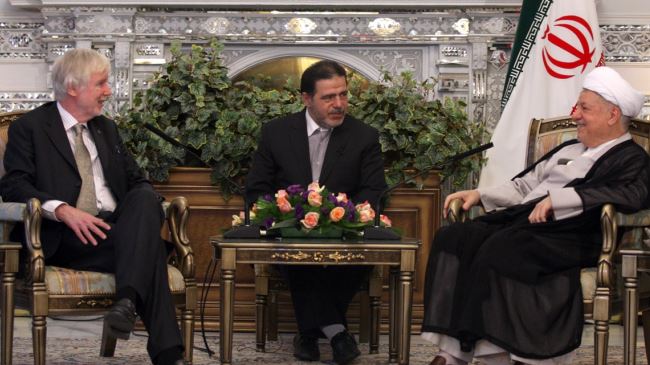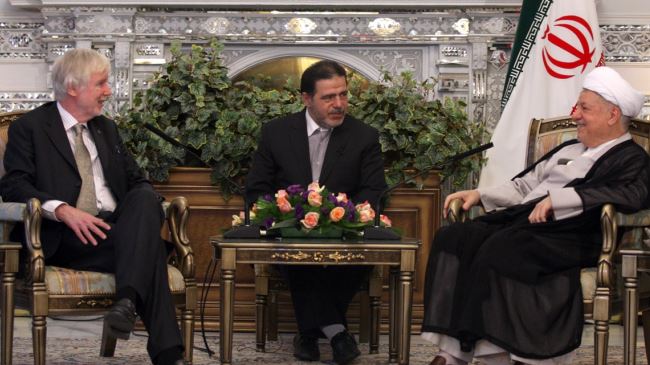 Chairman of Iran's Expediency Council Akbar Hashemi Rafsanjani says the recent US move to impose new sanctions on Tehran over its nuclear energy program indicates Washington's confusion.
"The imposition of new sanctions against Iran is an indication of the US confusion in [its] foreign policy and particularly in [its] view towards the Islamic Republic of Iran," Rafsanjani said in a meeting with Finnish Foreign Minister Erkki Tuomioja in Tehran on Monday.
Rafsanjani said certain countries involved in nuclear talks with Iran are looking for "political pretexts" against Iran, adding, the widespread US sanctions ahead of a new round of negotiations between Iran and six world powers will undermine the Iranians' confidence in the talks.
He called on the world's intellectuals and "moderate" countries in the European Union to remind Washington of the adverse consequences of such policies.
On August 29, Washington imposed sanctions on over 25 individuals and companies, including shipping firms, oil companies, airlines and six banks over alleged links with Iran's nuclear energy program.
The sanctions come as Iran and the five permanent members of the UN Security Council – the United States, Britain, France, Russia and China – plus Germany are in talks to reach a final nuclear agreement.
The two sides signed a historic interim deal in the Swiss city of Geneva in November 2013. The agreement entered into force on January 20 and expired six months later. In July, Iran and the six countries agreed to extend their negotiations until November 24 in a bid to work out a final accord.
The next round of talks between Iran and the six countries will be held in New York in September.
The Finnish foreign minister, for his part, said the settlement of the West's nuclear standoff with Iran would bring about major developments in Iran's ties with European countries, particularly with Finland.
Tuomioja arrived in Tehran Saturday night to confer with senior Iranian officials on the nuclear issue and the latest regional developments.
He held talks with Iran's President Hassan Rouhani, Foreign Minister Mohammad Javad Zarif and Ali Akbar Velayati, an advisor to Leader of the Islamic Revolution Ayatollah Seyyed Ali Khamenei, on Sunday.