North America
New York City's homeless population reaches record 60,000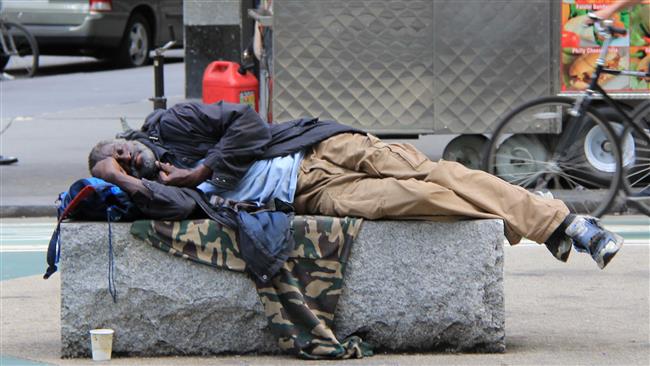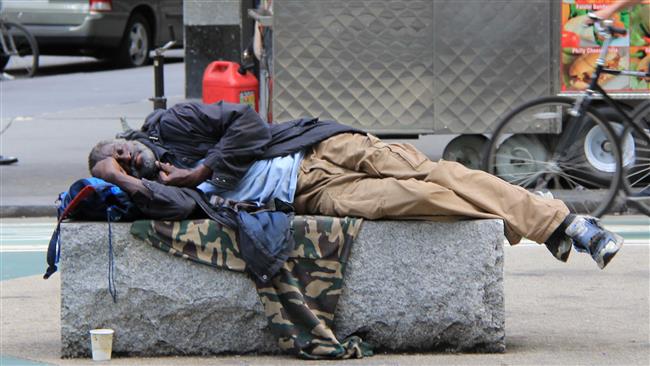 New York City's "historic homelessness crisis" continues to grow, with the most populous city in the United States suffering from an unprecedented number of homeless people, according to a charity organization.
There were 60,352 homeless people in New York City in November, including 25,640 children, said the advocacy group, Coalition for the Homeless.
The latest homeless figure is a record for the city and is up more than 10 percent from 53,615, who were homeless in January 2014, the Coalition said.
The group has blamed the policies of former New York mayor Michael Bloomberg as well as the acute housing affordability crisis for the drastic rise in the number of homeless people.
Homelessness climbed 71 percent during the Bloomberg administration. The number of homeless children in the city jumped 63 percent in just the last five years, a report by the Institute for Children, Poverty & Homelessness showed last October.
However, the "historic homelessness crisis" in New York has worsened since Mayor Bill de Blasio took office in 2014, said Patrick Markee, deputy executive director for Advocacy Coalition for the Homeless.
During his state of the city address on Tuesday, de Blasio said creating affordable housing would be a priority for his administration in 2015.
"We commit to ending chronic veterans homelessness by the end of this year. Those who fight to protect our freedom abroad should never be left without a home," he said.
He also promised 10,000 affordable housing units for the elderly, who "deserve to retire in dignity and people on fixed incomes with little recourse when housing costs go up."